Temple Of Iris UK Slot Game
Play Temple Of Isis at UK Slots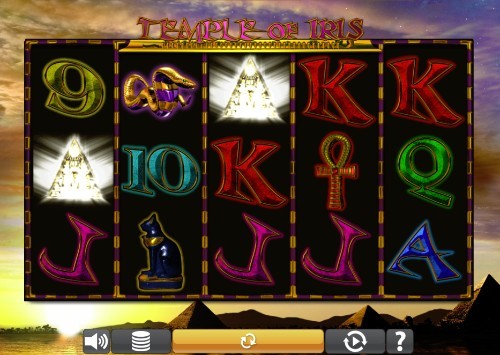 Temple Of Isis UK Slot
Eyecon present a traditional five reel, three row online slot, with 25 paylines, an RTP of 95.4% and a maximum jackpot of 1350x your stake. Ancient Egypt is used as the backdrop, setting the game within the 'adventure' genre, with Free Spin and Gamble bonus features. The best place to play the game is here at UK Slot Games, where we also offer over 600 slot games, including 'Starburst', 'Rainbow Riches', 'Fluffy Favourites' and 'Bonanza'.
Hottest UK Slots
There's no shortage of games set within the world of Ancient Egypt. That lost world, with its pyramids, animal-headed Gods and mysterious Pharaohs has long been a source of fascination for children and adults alike, as well as serving as the inspiration for many a Hollywood movie. Something about it stirs the interest of all of us, and so it's a sound bet for a developer to use it as a backdrop. None of us play online slots exclusively for the scenery, but it never hurts to have something fascinating to keep us interested whilst we play, and Temple of Isis fills that spot nicely.
The game was once named Temple of Isis, and was released all the way back in 2003, but was changed in 2016 because of the sensitivity of that name. There is no 'Isis' in Egyptian folklore; but Isis was the mother of Horus, who is one of the most important of all the Egyptian myths. It was a cosmetic change only, and everything else about the game is exactly the same as it was on the day it was first released. Visually, this isn't the most stunning game you'll ever play. The aesthetics are simple but effective; play takes place on patterned reels, against the backdrop of the Egyptian desert, just as the sun sets. In case you needed an extra clue about where we are, the legendary Pyramids are visible across the bottom of the screen. They add to the atmosphere without providing a distraction away from the reels, which is of course where the action happens.
On those reels, the lower values are all taken up by the traditional playing card symbols, running from 9 through to A. There are six higher value symbols, all of which take direct cues from the game's theme. Making winning lines with either Bastet (the cat-headed God) or the Ankh cross will pay out ten times your stake. The snake-headed God Apep is more valuable, offering payouts of up to eighteen times your bet, and then the scarab beetle and the Eye of Horus are higher value again. They can earn you up to 38 times your stake.
Seeking out the priestess of old Egypt is well worth your time; you'll need five of her on a payline to get a reward, but when you do, that reward comes at a massive 380 times your stake. She's also the game's wild, and when she's involved in a winning line with any standard symbol (replacing anything other than the game's scatter symbol to do so), she doubles the value of that payout.
As for the scatter, that's represented by the famous Great Pyramid of Giza. The more of them you find, the greater your reward. Any three, four or five of them on the reels will win you five, twenty or a huge 450 times your stake. Three or more also activates the game's bonus feature, which we'll look at in more detail now.
Bonus Features
Temple of Isis has two bonus features. Eyecon do often offer more than that with their games, but they're a varied developer, and their games offer different levels of complexity in order to cater for players of all kinds. Temple of Isis is one of their more basic offerings, designed with the traditionalist in mind.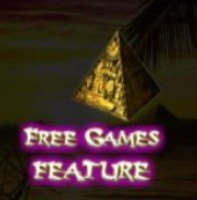 Free Spins: Free Spins is the first of the two bonus features. Most good modern slot games have a free spins round of some description, and the type that's been used for Temple of Isis is a strong one. Finding three Pyramids rewards you with fifteen three spins, and as an added perk, any winning lines found during your free spins are trebled in value. To make things even better, if you find more scatter symbols during your free spins, the round will re-trigger. If you're incredibly lucky, these re-triggers can occur up to two hundred and forty times in a row!
The other bonus is the game's Gamble Feature. This is a straight up 50/50 chance, offering you the opportunity to double your last win. Get it right and you'll receive your doubled prize. Get it wrong and you lose it completely. You don't have to take the gamble, so make sure you only press the button if you feel like your luck is in!
Temple Of Isis Developer - Eyecon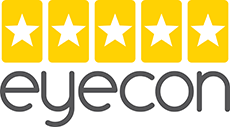 Anyone who knows and loves online slots will need no introduction to Eyecon Games; they're one of the biggest names in the industry, and they have a well-earned reputation for quality. They actually started life making regular video games, which probably explains the video-game style quality and innovation that their slot games often feature during bonus rounds - although they don't do that every time, as evidenced by this game.  
Eyecon were founded way back in 1997. They caught the world's eye with a game called 'Gore', which was downloaded several million times and established them as a confident and capable name in the digital entertainment world. In 1999, they decided their future would be based around making online slots; they'd seen the way the internet was developing, and decided to get their foot in the door before almost anybody else.

They took their time to get it right, and didn't put their first release onto the market until they were sure they had a hit on their hands. That very first hit was, in fact, Temple of Isis, the original name of the game we're reviewing today. One of their key strengths has been to make games that are designed to last for a long time; instead of jumping onto the latest trend, or building games around a theme that will only be popular for a year or so, they create games with the intention that they'll have a timeless appeal, and keep players coming back year after year.

Even if you've never heard of Eyecon by name before, you're probably familiar with their most famous and lucrative game; Fluffy Favourites; which continues to take the gaming world by storm, and is also available to play right here at UK Slot Games.
Eyecon have released over sixty slot games to date, and their success has seen them able to open offices in both Australia and Guernsey. Whilst online slots are the focus of their business, they also have roulette and bingo titles on the market, too. Amazingly, Eyecon slot games receive more than six billion spins every year. That's almost 11,500 a minute!
Describing Temple of Isis in their own words on their website, Eyecon say:-
"Temple of Isis slot game will take you back in time to Ancient Egypt. First of all, you can visit the incredible pyramids, and furthermore, you'll meet Isis. The graphics are authentic, with hieroglyphics covering the background, and the reels are filled with Ancient Egyptian artifacts and symbols, including the eye of Horus, a gold snake, Bastet, the ankh (an Ancient Egyptian symbol for life) and more. Get ready for the journey of a lifetime as you travel through time and, of course, win big in Temple of Isis Slots."
Regrettably, the game can't actually take you back through time, but it does have the potential to win you a pleasing amount of money. It's an older game, and that's evident in both the look and feel of this slot game as you play it, but the basic functionality is excellent, and that's what's kept players coming back to it for all these years.
Related UK Slot Games
Like we said at the start of this review, Ancient Egypt is a popular theme for online slot developers. Eyecon probably have a strong claim to saying they started that trend, given that Temple of Isis came out all the way back in 2003, but nobody other than the Egyptians owns their own mythology, so it would be unfair to say anybody has copied anyone else. The good news is that if you're a fan of the theme, there are plenty of games for you to choose from, and we offer a lot of them right here at ukslotgames.com!
When we look at similar titles to the slot game we're reviewing, we start with the game's own developer. As it happens, Eyecon have made a couple of entries into the Egyptian folklore canon before, one of which is a direct sequel to this game.
Temple of Isis Jackpot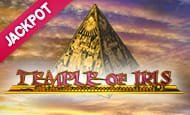 When creating 'jackpot' versions of their games, most developers leave the core game alone, and just connect the in-game jackpot to a much larger progressive jackpot. Eyecon have mostly done that here; the bonuses and mechanics of the game are the same, but they've swapped out the Egyptian priestess for a blue-faced Egyptian God who looks a little like a genie. The basic RTP is lower than the regular 'Temple of Isis' game, coming in at 89.9%, but that's a common feature of games that offer huge progressive jackpot. In theory, the jackpot in this game is actually unlimited.
Caravan To Cairo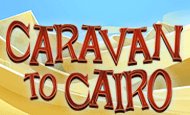 If you're already familiar with Eyecon as a developer, then you'll know their calling card is making adorable, cartoonish games featuring cuddly creatures and lovable animals. It worked for them in a big way with 'Fluffy Favourites', and that's exactly what they've tried to recreate with Caravan to Cairo, which uses Egypt as a backdrop, but really focuses on its own comic creations to give the game its appeal. There are an impressive 243 ways to win, and a great free spins feature, with an RTP of 95.20%. It might not be particular attractive to those who aren't keen on cartoon graphics, but animal lovers will be big fans.
Pharaoh's Luck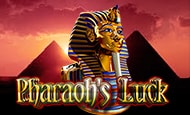 Perhaps sensing that Caravan to Cairo wouldn't appeal to everybody, Eyecon have another alternative in the shape of Pharaoh's Luck. Gone are the cuddly animals, and in their place are golden masks and iconic symbols and hieroglyphs. This is a comparatively simple game, with a prize-picker bonus round, as well as the ability to gamble your most recent win on a double-or-nothing round. The main difference between this and Temple of Isis is the presence of Eyecon's much-loved prize picker bonus feature instead of the free spins. It's not hugely original, but it's a solid enough game with an RTP of 95%.
Similar Games
Eyecon certainly aren't the only developer who have Egyptian themed games in their catalogue. As it's a theme that has a broad appeal, most of the major players in the industry have tried their hand at making at least one Egyptian themed title, and here are some of the very best of them.
Legend of Cleopatra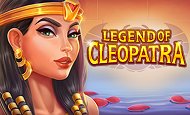 This is quite an unusual game, designed and brought to the market by Playson. If you're a traditionalist you probably won't enjoy this, but if you like to try a different gaming experience every now and then it might be right up your street. This game has six reels, and differing numbers of rows on each of them. It's a complicated structure with 100 paylines, an innovative Double Wild bonus round, and an RTP of 95.05%. Legends Of Cleopatra slot takes a little getting used to if you've never played anything like it before, but there's plenty of reward on offer if you can get your head around it.
Ancient Egypt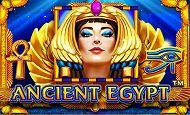 Pragmatic Play have made historic-themed games their calling card, and so of course that means they have an offering based around Ancient Egypt. They've even made it literal with the title! This is a sleek, good looking game with modern graphics, and a figure who looks remarkably like Elizabeth Taylor playing Cleopatra on the reels. It's a 5x3 game with only ten paylines, but a couple of interesting bonus features that can boost your winnings, as you'd expect of a Pragmatic Play title. Consider this a better looking alternative to Temple of Isis. RTP comes in at 96.13%.
Scrolls of Ra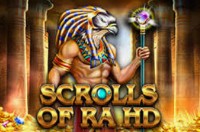 This game comes from the lesser-known developer ISoftbet, but is perfectly worthy of your consideration. It's probably closer in look and feel to Temple of Isis than any of the other comparisons we've given, with a classic approach to layout and graphics that are sharp without ever becoming intrusive. If you enjoy Temple of Isis, you're also sure to enjoy this game; especially because it offers a couple of bonus features above and beyond the basics. There are a couple of different prize picker bonuses which may be of particular interest. RTP on this online slot is 95.71%.
Gameplay On Mobile vs Laptop
If you enjoy Temple of Isis on your laptop or desktop computer, but haven't yet tried it as a mobile slot, you may have a few concerns. This is, after all, a comparatively old game. When it was first launched, the idea of playing slots on a hand-held device was in its infancy. So have Eyecon gone back to it and ensured that it translates across to newer technology, or has it been left behind?
Fear not; there's nothing to worry about. Eyecon are masters of the mobile game, and they've applied their technical skills to making sure that this is a game you can play on the go. This game plays just fine on a smart phone or a tablet, and it's even intelligent enough to adapt itself, depending on whether you're holding your device portrait or landscape. The buttons rearrange themselves to comfortable positions no matter which way up you're holding your device, and the playing area remains at a size that's easy to see and follow. You even get to see a little bit more of that Egyptian desert, which isn't a bad thing.
The only thing we will say is that the actual graphics on the reels seem to have suffered a little in the conversion; they're not as sharp or clean when you're playing on a phone. That doesn't concern us though. If this was a game that relied on animations and other graphical tweaks for its gameplay it would pose a problem, but the visuals aren't really the appeal with Temple of Isis anyway. If you love this game, we're sure you won't mind the fact that it looks a little fuzzier when you're playing it on the move. You can still see everything perfectly well.
Latest Temple Of Isis News
As we've mentioned a couple of times, Temple of Isis isn't a new game; quite the opposite. It's a classic, that dates back almost to the start of the online slot era. It's amazing that it's still popular today, and it's a testament to the quality of the game that it still online, standing shoulder to shoulder with games that are over ten years younger.
Because of its age, Temple of Isis just isn't 'news' anymore. Space in the mainstream and industry press when it comes to slot games is reserved either for newer titles, or those with celebrity or movie tie-ins. When Eyecon release new games it always makes headlines, but there's nobody out there currently writing about their back catalog.
Sometimes, though, no news is good news. Temple of Isis doesn't need anybody singing its praises in the press, the fact that it's stood the test of time is a solid enough recommendation on its own, without fresh reporting needing to back up its cases In fact, we think the next time the game makes the press will be 2023, on its 20th anniversary - because we believe people will still be playing and loving it then!
Why Is UK Slot Games The Best Place To Play Temple Of Isis?
Thanks for taking the time to read our review of Temple of Isis. UK Slot Games is a place where you can find the very best titles that the world of online slots has to offer. That doesn't just mean the best of brand new games; there will always be a place for the old classics, and we're happy to provide one for it. If you're interested in taking this well-loved game out for a spin, we want you stay right here with us, and play it on ukslotgames.com.
We're a friendly company who genuinely appreciates your custom, and want you to enjoy spending time with us. We're always looking for new ways to reward regular players and thank you for choosing us. A genuinely great product range with genuinely great incentives should mean happy customers; so in that way, you can consider it our job to make you happy. Come on in and let us show you!
*All values (Bet Levels, Maximum Wins etc.) mentioned in relation to this slot game are subject to change at any time.
New players only, £10 min fund, £200 max bonus, max bonus conversion equal to lifetime deposits (up to £250), 65x wagering requirements and T&Cs apply.