Centurion UK Slot Game
Play Centurion UK Slot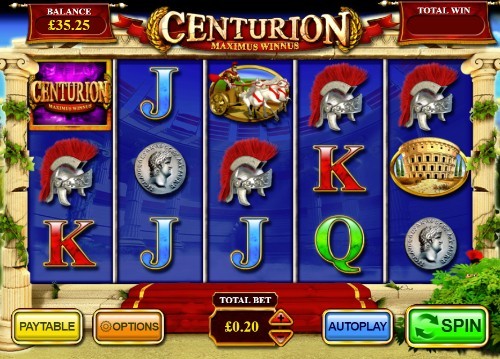 Centurion UK Slot
A three row, five reel slot set in ancient Rome, during the time of gladiators. It belongs to both the 'historical' and 'adventure' genres, and features an RTP of 95%, 20 paylines and a maximum jackpot of 500 times the original stake. With four bonus rounds and three reel modifiers, this is a game that's big on features. Centurion is best played here at UK Slot Games, where you can also play over 600 slot games, including 'Starburst', 'Rainbow Riches', 'Fluffy Favourites' and 'Bonanza'.
Hottest UK Slot Games
The Ancient Romans are known to have been big gamblers. They even had rudimentary versions of what we'd today recognise as casinos. That makes them an appropriate topic to have a slot game dedicated in their honour, and so here we are with Centurion; an online slot that owes its title to a rank in the Roman army.
Centurion, released in 2015, is a game that takes the premise of an online slot and adds to it. In order to collect the biggest winnings from the game, you have to take on the role of being a Centurion yourself, progressing up through the ranks of the army. The further you're able to get in your career, the higher the potential rewards from the game. Not many gamers actually play a game specifically for the story mode, but it's never a bad thing to have an extra element that draws you into the game and gives you a reason to play. It makes for a more immersive experience, and provides a reason to continue playing. Like a good video game, you're inclined to try to 'complete' Centurion by reaching the maximum possible rank.
The games visuals are simple, but effective. The columns that surround the reels will be familiar to anybody who's been to Rome, or studied this period of history. Some leafy additions, along with a bright blue sky, won't win any prizes for originality but are pleasant enough, and at least aren't distracting. 'Maximus Winnus', which is the text below the game's banner across the top of the screen, is pig Latin that should raise a smile from anybody who's a fan of the old Monty Python films.
The game doesn't have a constant soundtrack, but there are plenty of authentic sound effects as you spin the reels and win prizes, including an impressive horn section and trumpets. The Romans were big on pageantry, and that feeling is carried across into this game.
As for what's on the reels; it's a blend of traditional elements, and symbols that are in keeping with the game's theme. J, Q and K make up the lower value symbols, and above them are a soldier's helmet, an image of the Colosseum, a Roman coin, a set of swords and shields, a charioteer, and the game's logo as the top basic value.
The game's wild is represented by a golden wreath, and that will substitute for any other symbol apart from the bonus scatter; that's where the game's true Centurion appears, and he'll provide you with access to some of the game's many bonuses. There are a few of those, so let's look at them in more detail!
Bonus Features
The game has a number of different bonus rounds, all of which are triggered by finding the Centurion symbol three or more times on any of the reels; location isn't important here and you're not confined to specific reels. Once you've done that, you'll be taken to a new screen which contains a bonus wheel - the 'wheel of fortune' kind that's common in many online slots. Spinning that wheel will decide which of the bonus rounds you'll play, and here are the options.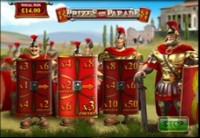 1. Prizes on Parade: Prizes on Parade is a prize picker round. You'll be presented with a set of three centurions, all of whom are holding shields that are covered in arrows, multipliers and 'collect'. Using your best timing and judgment, you must try to stop a flashing light on the top prize available. Multipliers win prizes, arrows take you on to the next shield, and 'collect' ends the round with whatever you've won so far. That could be nothing if your timing is off!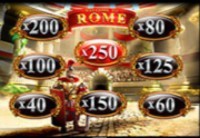 2. Road to Rome: Road to Rome is another interactive game, in which your objective is to move your Centurion up the ranks of the army, and closer to Rome itself. Rolling a dice decides how many paces up the road he takes. The further he gets, the higher the value of the multipliers he'll accrue. You have a limited number of dice rolls, so you'll be wanting sixes as often as possible! Getting all the way to Rome gets you a large, randomly selected prize.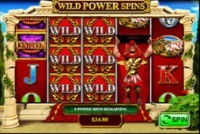 3. Wild Power Spins: Wild Power Spins should land you at least one good winning line. This mode gives you three free spins with a twist. On the first spin, the first reel is completely made up of wilds. On the second, reels one and two are completely made up of wilds. On the third - you guessed it - the first, second and third reels are completely made up of wilds. You'd be very unlucky not to get a great winning combination out of that!
Caesar's Free Spins doesn't actually involve Julius Caesar in any way, but can win you big prizes. Spin one wheel of fortune to decide how many free spins you get, and another one to decide what multiplier is active during those free spins. This can potentially be very lucrative if luck is on your side.
As well as the bonus features that activate whenever you land the appropriate number of scatters, there are some further features that trigger randomly and modify the reels. Keep an ear out for a lone trumpet, blown by your Centurion. Every time that happens, random fun will begin, and one of four small bonus features will activate.

Reelus Maximus mode puts a huge 3x3 symbol on the reel, making winning lines much easier to find.
Super Bonus Reels significantly increases the number of bonus symbols on the reels for one spin only, upping your chances of triggering one of the main bonus features.
Big Win (don't you love how literal these titles are?) guarantees you a win of some kind on your next spin; one which will include the Centurion symbol.
Five of a Kind is the one you really want to see; that guarantees a five-symbol win on your next spin. That's a potential way of finding the game's jackpot.
Centurion Developer - Inspired Gaming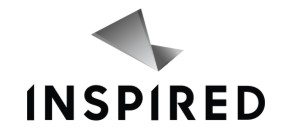 Inspired launched in 2002 in London, starting with ten people, and working to create entertainment apps and games for the mobile format. Their first big move was the acquisition of another firm named Virtual Sports, a company who specialised in graphic design. They integrated their own core software design with the new firm's aesthetic ability and launched the Virtual Sports betting platform; a highly popular format which got them noticed, and is still well thought of today.
Inspired consider themselves to be a worldwide leader in virtual sports; an activity that's central to the games they offer. Although they have plenty of 'bread and butter' slot games to offer, much of Inspired's portfolio is sports focused, with plenty of games based around football, and one in particular (Mike Tyson Knockout Slot) being their 'prestige' title. Tyson's name and likeness has been licensed for fifteen years, providing Inspired with exclusivity in the market and a well known name with which to market themselves and their offerings. Their 'Rush Football' and 'Double Top Darts' games are also well-liked by fans of those particular sports.
In 2016, the original 'Inspired' company was acquired by Hydra, and rebranded as 'Inspired Gaming'. After the acquisition, they published a fresh set of core values, one of which is having the courage to be bold and ambitious, and to challenge convention. Inspired believe that quality rather than quantity is the factor that will eventually see them become the largest slot game developer in the world.
The company's website prefers to show you things rather than talk about them; all of the games displayed there are represented with plenty of images and video, but not a great deal of text. Of Centurion, they simply say "Follow the road to Rome to Inspired's most successful game to date! With plenty of Features such as Free Spins and multiple reel bonuses, play now for the chance to win maximus amounts".
As they've released several slot games and other casino attractions in the time since Centurion was first issued, they may no longer feel the need to promote it as heavily as they once did. Regardless of that, the point they make in those two sentences is a good one; Centurion was, for a long time, Inspired's most popular game. For a company with celebrity endorsements and popular sports-themed slots, that's quite an achievement and speaks volumes about the quality of the game.
Related UK Slot Games
When we talk about games which are similar or related to the title we're reviewing, the first place we look is the developer's own roster of online slots. In the case of Inspired, because of their focus on quality, they're not prolific in terms of the number of titles they release. They only currently offer 49 slot games. That means there isn't a family of games based around 'Centurion' (something many other developers would have created based on the success of the original), and not a huge amount of scope for games with similar themes. Despite that, there are a couple.
Ceturion Free Spins
Centurion Free Spins is the closest thing to a sequel to the original that Inspired have come up with to date. That's not to say they won't make more in future, but judging by their roster they're usually more interested in making fresh original titles than they are sequels to things they've already done. This game, as the name suggests, is all about the free spins bonus. It's a comparatively stripped-down version of the original, resembling it in terms of looks and style, but reducing the number of available of bonuses down to two. Both of them involve different takes on the theme of 'free spins'. The RTP is unchanged from the original's 95%. If the theme of Centurion appeals to you, but you're put off by the vast number of bonus features, you may actually prefer the free spins version. By contrast, if you love all the bonuses that Centurion offers, you may find the free spins version to be too basic.
Pharaoh
Pharaoh is arguably the other 'major' historically themed release from Inspired Gaming. Pharaoh has the same number of paylines as Centurion, and exactly the same RTP too, but is played on a 5x4 grid instead of the standard 5x3. The expanded number of bonuses and extra features will feel very familiar to any Centurion player; as will the slightly cartoonish approach it takes to illustrating its subject matter. This is a more recent game than Centurion, having been released in 2017, so it's possible that the success of Centurion prompted Inspired to look again at the historical genre. If we were to make a mild complaint, we'd normally expect more than 20 paylines from a 5x4 grid, but it's still a fun game to play.
Similar Slots to Centurion
There are many developers out there who've used historical eras and topics as inspiration for their slot games. That doesn't mean they're outright copies of Centurion; just similar in terms of the way they look and feel. We offer some of them to play here at ukslotgames.com, and so if you've played and enjoyed Centurion, you may want to give them your consideration.
Age of Spartans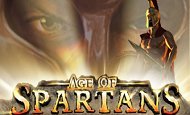 Age of Spartans by Genii comes from exactly the same time period as Centurion, and dresses itself in many of the same clothes. It takes more of a serious approach to its subject matter, with a sober approach to its graphics and animations. That somewhat reserved approach also extends to its prize offerings; there are only 9 paylines across the 5 reels, only two bonus features on offer, and the RTP is all the way down at 90.60% which is very, very low in the modern era. What may interest determined players, however, is the jackpot. That comes in at 10,000x the initial stake. Those who'd like an increased chance of winning from the base game may prefer a variant of the original, called Age of Spartans Spin 16.
Gladiator of Rome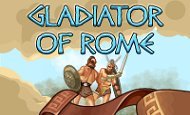 Gladiator of Rome is 1x2 Gaming's entry into this niche of the market. It's got five reels, three rows and twenty paylines, along with an RTP of 97.32% which makes it a little more generous than Centurion. The distinctive graphical style, with bold colours and a look that's somewhere between the world of cartoons and reality, is also a key part of the game's appeal. Whilst the game is better looking and pays out slightly more often than Centurion does on average, it is a little lacking in bonus features, with only one available.
Call of the Colosseum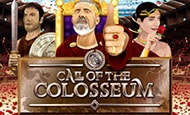 Call of the Colosseum is another take on the genre, this time presented by NextGen Gaming. The setting may be Ancient Rome, but this game is all about gladiatorial combat within the confines of a Roman Colosseum, as suggested by the name. That also explains the otherwise baffling presence of a large tiger on the reels! With 25 paylines and an RTP of 95.26%, this game is more generous with payouts than Centurion, but only by an amount so tiny it barely deserves mention. Only having two bonus features hurts it by comparison too; but then very few games have anything like the number of bonuses that Centurion offers.
Gameplay On Mobile vs Laptop
When you go to play games that are more than a couple of years old, there can sometimes be a concern that the playing experience will be dramatically different on a hand-held device than it is when sat in front of your computer.
The good news is that the game plays just fine on a smartphone. Everything has been ported across, from the looks to the sounds, and if anything it looks a little crisper. The background area is more expansive, which makes the game's theme stand out more with a plush red carpet, and all of the buttons are in places that intuitively feel right for your fingers.
The bad news is that the port shows a couple of signs of age. Firstly, you're forced to play the game in landscape mode; it won't begin until you've tilted your device. Most gamers play in landscape mode anyway, but modern titles are fine with you playing either way, and so the forced move feels a little dated. Secondly, you're given a warning that playing with the sound on may affect the game's performance. It isn't clear how or why performance is affected, and we didn't notice any obvious differences playing with the sound on vs playing with the sound off, but it's a worry that any performance issues could occur in this day and age just because the sound is on.

There's nothing technically wrong with the mobile version of the game, but it could probably do with an updated port being created, all the same.
Latest Centurion News
It's been a few years since Centurion has been released, and so news and reports on it from within the industry have died down a little. As such, mentions in the mainstream and gaming press are a little few and far between.
That doesn't mean it never gets namechecked at all, though. The website PR Newswire recently noted what a great 2018 Inspired Gaming have had, and produced a full report on what had contributed to the company's success. In that report, Centurion was mentioned by name, with the article noting that it's still consistently one of the developer's most popular titles, thus drawing in big revenue for the company. Three years down the line, in a firm with celebrity partnerships and major sports connections, that's a testament to the game's quality and appeal.
Why Is UK Slot Games The Best Place To Play Centurion?
If we haven't impressed the quality of this game on you yet, let's say it clearly one more time; this is a truly excellent online slot. If you're a fan of bonus features and varied gameplay, you'll find this one hard to beat. It's easy to pick up and play as well, so whether you're a seasoned gamer or a newcomer, it's a game that can be enjoyed by all. If you'd like to give Centurion a try, we'd love nothing better for you to stay right here with us, and play it on ukslotgames.com.
Not every online slot website is equal. There are some great ones out there, and some terrible ones too. We're of the opinion that we're one of the great ones, and here are the reasons why.
For a start, we have a hugely extensive range of slot games that the vast majority of websites could never hope to get near; we have over 600 popular slot games available for you play, and they're a carefully curated selection based on quality and fun. We have a range of different themes, and games of different difficulty, that should appeal to the new player and the experienced gamer alike. If you're bored of playing your usual slot game, there's always a new one for you to find on UK Slot Games.
Secondly, we don't force you to deposit money when you first sign up. Everybody is welcome to make an account, and you can then browse our entire catalog to find a game you really want to play before you hand over any money. Centurion is a fine place to start, but there's no reason to stop there! In fact, we do the opposite of forcing you to hand over money. 
We're a friendly company who genuinely appreciates your custom, and want you to enjoy spending time with us. We're always looking for new ways to reward regular players and thank you for choosing us. A genuinely great product range with genuinely great incentives should mean happy customers; so in that way, you can consider it our job to make you happy. Come on in and let us show you!