Dwarf Mine UK Slot Game
Play Dwarf Mine at UK Slots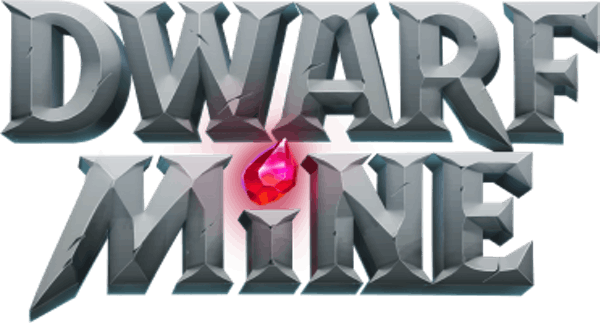 Dwarf Mine UK Slot
Dwarf Mine is a 5 reels, 1024 paylines UK slots game by Yggdrasil. Dwarf Mine has Multiway, Scatter Symbols, Free Spins and Expanding Reels features and an RTP of 96.8%. If you want to head down the mine and spin the Dwarf Mine reels, do it here with us at UK Slot Games, which is also home to over 500 leading UK slots including Great Rhino, Starburst, Rainbow Riches and Bonanza.
Hottest UK Slots
Dwarves have had various myths and legends associated with them over the years, but at some point during the past couple of centuries, it was decided that most of them work down mines. We're not sure how or why that started. Perhaps it's because the narrow and dangerous working conditions of 19th-century mines were safer for smaller people than those with average height. Perhaps it's all down to the Disney interpretation of the 'Snow White' fairytale. Either way, people are accustomed to seeing dwarves in mines, and so Yggdrasil is making use of that stereotype in their Dwarf Mine UK slots game.
There are lots of slots out there on the market which are based around the idea of mining - you'll find several of them if you browse our UK Slot Games library. We think it's because mining works so well as a metaphor for slot gaming; just swap spinning the reels for chipping away at rocks and winning jackpots for finding gold, and you're there. In the past couple of years, developers have really stepped up their game when it comes to what we should expect from a good mining title. Big Time Gaming came close to reinventing the entire genre with Bonanza, and Blueprint Gaming then borrowed their 'Megaways' system and almost cloned Bonanza when they released Diamond Mine. Yggdrasil has also gone with the 'lots of ways to win' idea with Dwarf Mine, but they've presented it in their own individual style to make it unique.  
Dwarf Mine comes with a slightly expanded layout of 5x4, making it larger than the majority of UK slots, and allowing plenty of scope for winning combinations to be formed. If you think that's big, wait till you see what happens to it during the bonus features! Most slots UK players know and love start with the same layout they end with - that's not the case with Dwarf Mine. More on that later. It's also a pleasant slot to look at; they graphics are three-dimensional and charming, and in that respect, it's better looking than either of the other slots we've mentioned as comparisons so far. The soundtrack is worthy of note too - it's a perfect accompaniment for a day grafting at the mines and trying to bring home the gold.
The reels hang above the entrance to a mine, with one of the miners positioned to the right of them and helpfully cranking a handle, which spins the reels. You'll also notice three wooden boxes on the other side of the screen. Those are there for the collection of special symbols, which will appear during the bonus features. We'll be discussing them in detail shortly.
On the reels, you'll find the four playing card suits taking up the low-value symbol spaces, dressed up to look like wood carvings so they're in keeping with the theme. Above them are all the things a miner will need if they're heading on down into the darkness; their spade, their ax, their lantern, and their helmet. That's only eight symbols in the base game, which makes winning lines a reasonably common occurrence.
One of the major ways that Dwarf Mine distinguishes itself from other UK slots with a mining theme is that it doesn't have a wild symbol at all. Instead, there's a scatter symbol which is represented by a drill - and this is an appropriate point to drill down into the bonus offerings!
Game Features
Before we start, we'll say that we know what we're about to tell you will sound complicated. Please take our word for it - it's not as hard to follow as it is to describe. Once you've played through the bonuses a couple of times, you'll find you understand them quite naturally.
We'll start with the Dwarf Mine Free Spins bonus. Three drill-shaped scatter symbols trigger ten free spins, but each scatter also causes one extra row to appear. That means that when your free spins begin, seven rows will be active. That's a lot of action on the reels!
Collectible Crystals
With all the rows open, Collectible Crystals make their appearance in the slot. These are the special symbols which get added to the boxes next to the reels. They can only appear in the 'extra' rows, and so they won't show up during the base game. There are three possible colors for these crystals, hence the three boxes. Collect five of any color, and you'll receive an additional five free spins in return. During those extra free spins, even more symbols matching with the one you just 'collected' five of will be added to the reels, and you'll hopefully make plenty of winning combinations with them. These symbols are worth significantly more than anything in the base game, and so this is the best way to extract profit from the mine.
It's worth noting that even one drill symbol in the base game will open up an additional row, so you can go looking for collectible crystals even when the free spins aren't active, but they won't say open for long. Gameplay in Dwarf Mine always feels fluid, and that makes it an exciting slot to play.  
Dwarf Mine Developer - Yggdrasil
UK slots players often make the common mistake of assuming Yggdrasil are a Welsh company. They're not. They're not even based in the UK at all, they're from Malta, but the name is Swedish! The correct way to pronounce their hard-to-spell name is "Ig-drar-zill," and their name actually has an origin in Norse myth and legend. If you watch 'Vikings,' or just happen to have an interest in that period of history, you'll probably know that the word refers to the mythical 'tree of life.' It might seem an odd choice for a Maltese company, but then their CEO is gaming industry veteran Frederik Elmqvist - a native Swede.
The Norse influence in both the company and the slots they create has been evident ever since Elmqvist left Net Ent to form the company in 2013. Many slots UK players have played based on Vikings are the work of Yggdrasil, including 'Vikings Go Berzerk online slot,' 'Vikings Go To Hell,' and 'Vikings Go Wild.' Dwarf Mine demonstrates that they don't have to use Vikings every time though, as does their equally popular slot Wolf Hunters. Despite only having been in business for five years, Yggdrasil found themselves winning 'Innovator of the Year' at 2018's International Gaming Awards. We'd say that's a strong sign they're heading in the right direction.