Bar Bar Black Sheep UK Slot Game
Play Bar Bar Black Sheep at UK Slots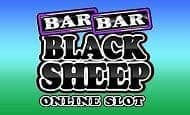 New Players Only. 65x Wagering. £250 Max Win. Full T&C's Apply
Bar Bar Black Sheep UK Slot
Bar Bar Black Sheep is a 5 reels, 15 paylines UK slots game by Microgaming. Bar Bar Black Sheep has Wild, Scatter symbols, Multiplier, and Free Spins features, and an RTP of 95.32%. The best place for players to play Bar Bar Black Sheep is here at UK Slot Games, where we also offer more than 500 great UK slots like Great Rhino, Starburst, Rainbow Riches and Bonanza.
Hottest UK Slots
The name of this slot is, very obviously, a play on words based on the old nursery rhyme "Baa, baa, black sheep." There's a little more to it than an obvious pun, but you'll have to read on to find out what we're talking about! This was one of Microgaming's 2016 releases, and although it looks a little basic when compared to other UK slots which were released within the same time frame, there's a lot to love about it.
We're a little torn as to whether to classify Bar Bar Black Sheep as belonging to the 'cute' genre of UK slot games or the 'animals and nature' genre. It straddles both. There's been no serious attempt to make the visuals look realistic, and the feeling of the slot is a fun one which is designed to put a smile on your face, so it probably leans more towards 'cute.' The five reels and three rows are framed by a cartoonish representation of the British countryside, complete with fields, windmills, a farmhouse, and (of course) some sheep.
A lively soundtrack of upbeat country music will accompany as you spin the reels, upon which you'll find a series of symbols all linked to either the slot's theme, or staples of slot gaming's past. We think the two-dimensional style of the graphics is a deliberate choice, designed to give the slot a retro feel. That retro feel is backed up by the sight of some fruit serving as the low-value symbols; there's a watermelon, an orange, and an apple. As we're based at a farmhouse, there's also an aubergine, and some sweetcorn! Sitting on top of all that agricultural produce is a barn, a classic 'bar' symbol, a white sheep, and the titular black sheep.
That's quite a few symbols for the base game to be dealing with, but there are still a couple more to take into account. Namely, there's the logo of the Bar Bar Black Sheep slot as a wild, and a scatter which comes as a bag of corn with 'Free Spin' printed on the side. That bag of corn is the only symbol the wild can't substitute for to make winning combinations.
The presence of the words' free spins' is a dead giveaway that there are bonus features to play for in Bar Bar Black Sheep - one of which is a play on words which will both delight you and make you roll your eyes at the same time!
Game Features
You already know that we're about to tell you about a free spins round, so we'll just get right into it. As with the way they work in many slots UK casino veterans will be familiar with, you need to land multiples of the scatter symbol to trigger the round.
Free Spins
The lowest reward, which comes with landing three of the scatters on a single spin, is ten free spins. Four scatter symbols boosts that number up to fifteen free spins, and a lucky spin which collects all five of them at once is worth twenty free spins. No matter how many free spins you receive, all winnings you make during your free spins round will be worth treble their equivalent value in the base game. That's a nice touch! You can also trigger further free spins from within the feature after it's started - just land another three or more scatters to do it.
Bar Bar Black Sheep Bonus
Our favorite bonus feature in the slot - and, if we're honest, one of our favorite bonus features in any UK slots game - is the Bar Bar Black Sheep Bonus. To trigger it, you need to land (running from left to right) two bar symbols and the black sheep on adjacent reels, on the same row. The sequence is literally bar, bar, black sheep! In return for achieving that, the slot will give you a multiplier of your stake as an instant cash payout. The multiplier you'll receive is randomly-generated, but can be as high as 999x your stake. If that happens, we're pretty sure you'll have a new favorite nursery rhyme!
It feels a little bit like someone at Microgaming came up with that pun, and then decided to build a whole slot game around it because they liked it so much. If that was the case, we don't mind. It brought a smile to our faces, and they can at least say it's a bonus feature that you won't find replicated in any other UK slots! Bar Bar Black Sheep is a bit of a throwback in terms of its style, but its bonus offerings lift it up to being better than your average slot.
Bar Bar Black Sheep Developer - Microgaming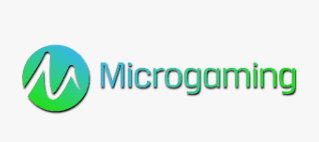 Very few providers have the range of themes and genres available that Microgaming does, but then very few providers have had as much practice at it as they have. They were working on online slots and virtual casino products as long ago as 1994 - before the idea had even occurred to almost any of their rivals. With over 25 years of experience, there isn't a theme, topic, genre, or style that Microgaming hasn't tried - and they've found success with almost all of them.
That level of success has meant that Microgaming can offer prizes to their players that most providers could never dream of. They operate the largest progressive jackpot in the world - which has so far paid out a total of almost one billion pounds - and they're also responsible for Mega Moolah. Known to some players as 'the millionaire maker,' the slot once paid out a single jackpot of over thirteen million pounds to one British player.
Not every single one of Microgaming's slots is connected to that jackpot - some of them, like Bar Bar Black Sheep, Avalon, and Immortal Romance slot game simply offer a great time with a fun theme, but they're a developer who should be considered as a master of all trades.