Lucha Legends UK Slot Game
Play Lucha Legends at UK Slots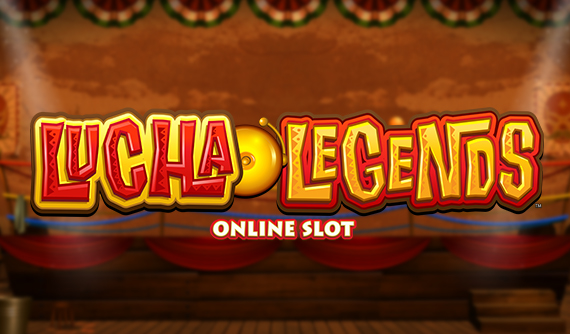 Lucha Legends UK Slot
Microgaming present a five reel, three row online slot that's all about professional wrestling; belonging to the 'sport' genre. There are 25 paylines, 'Free Spins', 'Super Wild' and 'Power Up' bonuses offering a number of additional ways to win, and a generous RTP of 96.38%. We're proud to offer Lucha Legends to players here at UK Slot Games, where we also offer over 600 slot games, including 'Starburst', 'Rainbow Riches', 'Fluffy Favourites' and 'Bonanza'.
Hottest UK Slots
Grab a mask, slap on some baby oil and prepare to grapple with the reels in this wrestling themed online slot from Microgaming! There may be no sport more American than the over-the-top world of professional wrestling. Those of us of a certain age will remember growing up watching Hulk Hogan, the Ultimate Warrior and Andre the Giant contesting larger-than-life battles in front of thousands of people at WrestleMania. Wrestling is something you either 'get' or you don't; a theatre where sport and soap opera live side by side to create a completely unique form of entertainment.
You won't see any of your favourite faces from the world of WWE on the reels in this game; that kind of license would cost a lot of money; so instead we find ourselves in Mexico, where wrestling dates back even further than it does in the USA. In Mexico, the sport is known as 'lucha libre', which translates as 'fight free'. The sport is ingrained into Mexican culture, where historically big pro wrestling stars have crossed over to appear in the country's major movies and TV shows. Mexican wrestling is brash and colourful, usually featuring competitors wearing masks. It's a bright and vibrant world, and a perfect setting for a slot game.
The visual style of the game is slightly cartoonish, with plenty of overly muscled wrestlers in spandex, and a big focus on fun. The reels are framed in traditional Mexican colours, against a backdrop containing a wrestling ring in an old-fashioned wooden arena. There's no sign of a crowd, so we'll just have to assume they're somewhere slightly off-screen!
The lower value symbols in the game are made up of the traditional playing cards, running from J through to A. You'll want to actually find the game's characters to win better payouts, though, starting off with the referee and the ring girl, who are a little more generous than the cards.
Nobody comes to the wrestling to watch the referee or the ring girls though; it's all about the luchadors (that's Mexican for 'wrestlers') themselves! The stars of Lucha Legends have names; specifically there's Martio, El Diablo, Burro, and the tag team of Sal and Pepe. Not only do they have names, they have special moves; although we'll get to that in a moment, because they have implications for the bonus features!

The game's own logo serves as the wild, which will replace anything other than the scatter to create new winning lines for you. The scatter is the one thing that everyone in wresting wants to win; the big, gold championship belt. Both the wild and the scatter have specific functions within the bonus rounds, so let's talk about them.
Bonus Features
At first glance, the game's basic jackpot of 6x your stake seems far too low, but don't let it put you off. There's plenty of fun to be had in the bonus rounds to boost your takings, and also the RTP is high enough to ensure that smaller wins can be found on a regular basis. The way the wilds work in particular is quite innovative, and is key to the game's charm.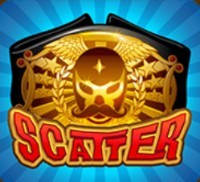 1. Free Spins: Free Spins are nothing groundbreaking, but they're always a welcome addition to any good online sot. In Lucha Legends, you can trigger them by getting scatter symbols to appear on rows one, three and five. That will bring you ten free spins, which will re-trigger if you can find more scatter symbols during those spins. Find two to get one extra spin; find three and you get a fresh set of ten. That should be enough to keep the wins coming.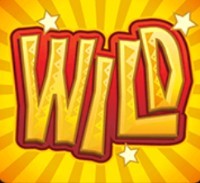 2. Super Wild: Super Wild is a really fun bonus, and it sort-of occurs randomly. There's no way to guarantee the feature will appear, but you have a chance of it every time you find a winning line that involves a wild. If your luck is in and a Super Wild does trigger, one of the game's wrestlers will appear on the reels and perform their special move. That will have one of two effects; either creating a massive wild that covers three of the reels, or by multiplying your win by a factor of either two or three.
Depending on your attitude to risk, you have the option to double your stake and play in Power Up mode. If the Super Wild triggers whilst you're powered up, the resultant Super Wild will either cover five entire positions, or apply a multiplier of either 3x or 5x.
We know there are games out there which offer larger multipliers and larger total wins, but this is a game that focuses on big fun, and moderate, regular wins. Whether or not this game is for you depends on what you look for from a slot game experience.
Lucha Legends Developer - Microgaming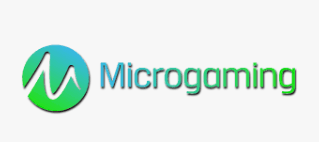 Microgaming describe themselves as an award winning (more on that in a moment) gaming software developer who supply customers all over the world. They've been in the business for a long time, and they claim it was them who developed the world's first 'true' software for online casinos all the way back in 1994, when the internet had barely been born. As if that wasn't enough, they also claim that they developed the world's first functional software for mobile casinos ten years later in 2004; again, that was right at the dawn of mobile gaming. That would make them a cutting edge market leader in the gaming world.
They're understandably proud of the success of Lucha Legends, but they have plenty of other feathers to their cap, too. The Microgaming roster of online slots include Avalon, Dragonz and Thunderstruck. They also frequently win licenses from big film and TV companies to make their games, which is a sure sign of trust and reliability. The official Jurassic World and Game of Thrones slot games were made by Microgaming. The company has a long track record of releasing new games every single month.
The impressive achievements just keep coming the more you look into Microgaming. They're listed as holding a Guinness World Record; their progressive jackpot is the world's largest, and has so far paid out more than £800m; that also includes the largest jackpot payout ever seen in an online slot game, when a player in the UK won over £16,000 from a 25p spin!
As for the awards? Well, at the EGR B2B awards they've won 'Best Poker Software' for six of the past seven years. They were the iGaming 'Software Supplier Of The Year' for 2018. They won 'Best Digital Product' at the Global Gaming Awards in 2014, 2015 and 2016. In short, Microgaming are a big deal, with an incredible reputation for quality. When they release a game, people pay attention.
Lucha Legends is a fairly recent release for Microgaming, having been launched in October 2018, and when it hit the market they published a press release on their website, which said:-
"Lucha Legends is a fun and vibrant slot that taps into the global popularity of professional Mexican wrestling, capturing the drama and excitement with several big-hitting features. In addition to 10 free spins, which can be re-triggered, the Super Wild feature and Power Up Mode aim to enhance gameplay and increase the player's win potential. This is a beautifully animated game designed to deliver round after round of action and entertainment."

The quote was attributed to David Reynolds, who is the company's Games Publisher. He's absolutely right about the quality of animation; this is a slot game that has visuals any modern cartoon would be proud of. It's great to look at and fun to play.
Related UK Slot Games
Although there's no denying the enormous popularity of professional wrestling; and the suitability of the format for an online slot game; there actually aren't a huge number of games out there which use it as a source of inspiration.
The first place we look for a similar or related game is the developer's own roster. Often, when an online slot is successful, the developer will make a sequel to it. If it's especially popular, it may even serve as the inspiration for an entire family of games! Lucha Legends hasn't been on the market for long enough for Microgaming to startthat process yet; they'll probably wait until it's a little older to see how it's performed long term, and make a decision based on that. They have, however, given the same fun treatment to a couple of other sports.
Centre Court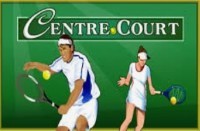 If you're not familiar with the sport you might not get it from the name alone, so just in case you didn't, this game is all about tennis. This is one of Microgaming's earlier titles, dating back to 2009, so it doesn't have quite the same sleek visual approach that Lucha Legends does. It's also a little harder to get a win from, with only nine paylines available across five reels and three rows. There is a good free spins feature available though, with multipliers that can increase each win by up to 5x. RTP comes in at 95.51%. It may not be as pretty as Lucha Legends, but it comes with the same spirit of fun.
Rugby Star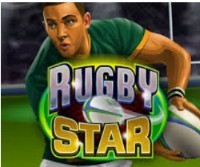 No prizes for guessing which sport serves as the inspiration for this one. This is a grittier, more realistic looking game than either Lucha Legends or Centre Court; possibly because Microgaming think people who love rugby probably don't enjoy cartoons quite so much! This is a more advanced game compared to Lucha Legends; there are four separate bonus features, and 243 ways to win. It might appeal more to 'serious' players than Lucha Legends, but the added complexity might be off putting to traditionalists. It's a different take on the same sporting theme.
Football Star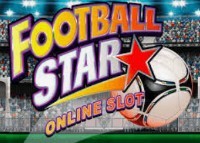 If Microgaming were going to do a rugby game, then of course they were going to do a football game, too! It's the most popular sport in the world, so it wouldn't make sense for them not to cover it. Although you'll definitely recognise the Microgaming style if you go straight to this from playing Lucha Legends, this is actually closer to Rugby Star than it is to the game we're reviewing. In fact, they may have used the same template; there are the same number of winning lines, and very similar bonus features too. RTP is 96.42%.
Similar Slots to Lucha Legends
So if Microgaming haven't directly created any other wrestling games, have other developers stepped up and tried to capture the market themselves? Of course they have. If one developer has success with a theme, you can bet that it won't be long before others follow, and there are a few notable wrestling or lucha libre themes online slots out there.
Lucha Mniacs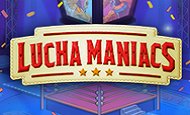 Good news for wrestling fans; we also offer this game at UK Slot Games! This offering, from the developer Yggdrasil, was also a 2018 release and actually came out a little earlier in the year. It has five reels, three rows, 20 paylines and an RTP of 96.10%, as well as an attractive free spins round and a rather complicated bonus feature that's all about posters of wrestlers. It's not quite as good looking as Lucha Legends, but the bonus features more than make up for that. If you like simplicity, you'll prefer Lucha Legends. If you want something that has more depth, perhaps you'd rather be playing Lucha Manics. Why not give both a try?
Lucha Libre
Real Time Gaming have dipped their toes in the pro wrestling waters too, and this is their own take on the sport. This game actually allows you to have a wrestling match in one of the bonus features, where you choose moves and attempt to beat your opponent! Animations are nice and smooth, and there are other Mexican themes present in the game, including nachos and tequila. Five reels and 25 paylines are a solid enough offering, but the RTP of 95% is less generous than what's on offer with Lucha Legends.
Andre The Giant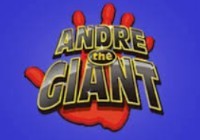 If you're such a huge wrestling fan that nothing less than an officially licensed product will do, then the only one currently on the market belongs to NextGen, and uses the likeness of the legendary Andre the Giant. Like Lucha Libre, it offers an interactive wrestling match, with prizes on offer to the winner. In truth, though, this game looks and feels a little basic, with not much use made of the license other than Andre himself appearing as the game's wild symbol. The game was released back in 2013, and feels like it's showing its age when compared side by side with Lucha Legends.
Gameplay On Mobile vs Laptop
If a game was released as recently as late 2018, and it didn't play as well on a smartphone or hand-held device as it did on a laptop or a desktop, you would have to ask serious questions about the developer. That isn't the case here. This is a shining example of how a good slot game can be turned into a good mobile slot without compromising on quality or features.
Everything that exists in the desktop or laptop version also exists in the mobile version. The graphics and animations are of the same quality, and the Mexican-themed soundtrack has made the journey from one format to the other, too. Pleasingly, the game adapts itself depending on whether you're holding your device in portrait or landscape mode. It relocates the buttons to suit the orientation, and ensures that they're easy to reach without interfering with the playing area. Regardless of which way round you're holding your device, everything is easy to see and interact with. Other developers should look at how Microgaming have done this, and learn from it!
In conclusion, you'll notice no difference between playing this game on your laptop and playing it on your smart phone; except of course for the size of your screen.
Latest Lucha Legends News
Because Lucha Legends is a recent release, there's still plenty of people writing about it. As with all prominent Microgaming releases, people were excited about it before the game came out, and eager to review it once it had been released. Judging by the articles we've found online, it's been well received.
Calvin Ayre, a well respected entrepreneur with plenty of links to the casino world, maintains a blog where he writes about the latest developments within the industry that interest him. Lucha Legends definitely got his interest. He gave over space on his website to print the official Microgaming press release in full. That's not a favour he does for every single game that gets released, and may be an indication of how much he enjoyed it when he had the opportunity to play it.
CasinoBeats, a prominent industry newsletter that keeps its eye out on anything new or interesting in the world of online slots, also took note of the game's launch. Their article also carried elements of the Microgaming press release, but they went a step further by giving their readers a video preview of the game, adding to the hype.
In the world of mainstream publications, the Bristol Post ran an article about a month after the game came out, taking the time to provide a review of Lucha Legends, and also noting that it's a 'fun and vibrant slot'; which is an assessment we definitely agree with.  
Why Is UK Slot Games The Best Place To Play Lucha Legends?
Ready to feel the roar of the crowd on your back? Already picking your favourite designs of mask, face paint and spandex? We don't blame you. Those who love pro wrestling are sure to be completely enthralled by Lucha Legends. Even if you're not a fan of the sport, the sense of fun and colour that the game brings should still entertain you. If you've decided the time is right to step into the ring and do battle with the Lucha Legends roster in pursuit of winnings, then we want you to stay right where you are, and play it with us on ukslotgames.com.
We're a friendly company who genuinely appreciates your custom, and want you to enjoy spending time with us. We're always looking for new ways to reward regular players and thank you for choosing us. A genuinely great product range with genuinely great incentives should mean happy customers; so in that way, you can consider it our job to make you happy. Come on in and let us show you!
*All values (Bet Levels, Maximum Wins etc.) mentioned in relation to this slot game are subject to change at any time.
New players only, £10 min fund, £200 max bonus, max bonus conversion equal to lifetime deposits (up to £250), 65x wagering requirements and T&Cs apply.