Joker's Jewels UK Slot Game
Play Joker's Jewels at UK Slots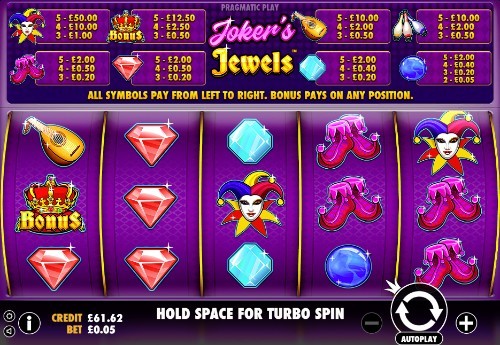 Joker's Jewels UK Slot
This is a vintage-looking Pragmatic Play online slot, offering five reels, three rows, five paylines and a maximum jackpot of 1000x the initial stake, with an RTP of 96.50%. The game takes visual cues from the world of the circus, although 'traditional' would be the best way to describe the genre, with a deliberately old-school feel. We're happy to offer this game to our players here at UK Slot Games, where we also offer over 600 slot games, including 'Starburst', 'Rainbow Riches', 'Fluffy Favourites' and 'Bonanza'.
Hottest UK Slots
Not every game that's been released from 2018 onwards is a feature-heavy slot with bright flashing lights and animations that could give you a headache if you carried on playing it for too long. Sometimes, for the sake of balance, a developer will come out with something a little more soft and gentle. That's exactly what Pragmatic Play have done with Joker's Jewels; an online slot that's designed to look, feel and play more like a physical slot machine. This slot game has been designed to appeal to the traditionalists and the old-school fans out there, and if that's what you're into, we think you'll find it to be a very solid offering. Read on to find out more.
When we say the game is designed to resemble a physical slot machine, we mean that quite literally. The frames of the reels are curved, to give you the impression they're spinning inside a physical cabinet, and the edges of that cabinet are just visible on the edges of the playing area. Above the reels is the game's logo, picked out in neon lights just as it would be if this were a machine in the corner of a casino. It also helpfully gives you a permanent reminder of the value of each of the game's symbol, without you needing to click the information button to find out. That's actually a really nice touch. More modern online slots should find a way to incorporate that somehow!
The background is minimal, as you'd expect from a retro game, and the colour is a nice, neutral purple shade which makes it easy to focus on the reels. Don't worry about missing winning lines though; one of the few animations contained within the game is a helpful flashing line which will draw each and every winning line to your attention. There's a very jaunty circus tune playing at all times as well, which might become a little irritating unless you really love the circus. You always have the option of turning it off if you don't like it.
You'll have noticed in the first paragraph that there are only five fixed paylines in the game. That sounds low for a five reel game, so you're probably wondering if there's a twist, or if the game just isn't very generous. There's no twist, but it doesn't mean the game doesn't pay out regularly. It makes up for the lack of paying lines by using a reduced number of symbols. In fact, there are only eight.
At the lower end of the scale are three jewels (which, based on the name of the game, we presume belong to the joker!). Dark blue is the lowest value colour, followed by light blue and then red. Above them are the joker's boots, his skittles, his lute, and of course the joker himself.
A bejeweled crown with 'BONUS' written on it is the game's scatter, and will pay out if there are at least three of them anywhere in view, regardless of where they are on the reels. So, now we know what the bonus symbol is, shall we talk about the bonus features?
Bonus Features
This is going to be a short conversation. Joker's Jewels doesn't have any bonus features.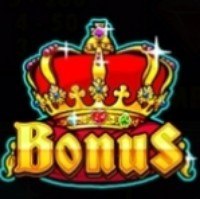 Bonus Crown Symbol: The only thing that comes even close to being a bonus feature is that bonus crown symbol, which pays out wherever it lands so long as there are a minimum of three of them. If you want to win anything from Joker's Jewels any other way, you have to find those winning lines. It's worth doing though; if you can land five joker symbols on a payline, the 1000x jackpot is yours.
It feels to us like Pragmatic Play have gone out of their way to make this slot game as close to playing a physical slot machine as it's possible to get, without actually going to do it in the flesh. That means there can't really be any modern, animated bonus features. They've made the decision to take slot gaming back to basics, and they've stuck to it. That's fine by us. We have games to cater to all tastes at UK Slot Games. If you want a game with multiple bonus features in it, we've got you covered. We'll even look at some games based around a similar theme - but with a more modern take - later on in this review. Equally, if you're a more traditional player who prefers stripped-down games, we're here to cater for you too, and that's why we think this is a great game to have on our roster.
Joker's Jewels Developer - Pragmatic Play
A quick look at the gaming portfolio of Pragmatic Play, who were founded in 2007, tells you that they're a design company with a theme; all of their games have a definite visual feel to them, and many of them use the old West as a setting. They have over 100 games on their roster, the highlights of which include Wolf Gold, Gold Rush, da Vinci's Treasure, Great Rhino, Madame Destiny and Peking Luck.
The company themselves are big players in the iGaming sector, creating not just online slots but also bingo, live casino games and digital scratchcards. All of their games are entirely developed in house, and they advertise themselves as having a 'mobile first' mindset; this is a company who are very much aware that more and more gamers are turning to the mobile format of games, and so they design with the mobile experience first in their minds, and the laptop experience second. That could well be the way of the future.
Those with a technical mindset might be interested to know that they exclusively use HTML5 to code their games, which is a versatile language and means that their games should work seamlessly across any platform. The company's manta is 'innovation and dedication', and they pledge two release two new titles every month without fail, which is a prolific output in the modern age. Pragmatic Play can point to the fact that they have customers in 80 different countries as evidence that they're truly a global company.
Talking about Joker's Jewels on their own website, the developer say:- "Joker's Jewels™ is a 3 x 5, 5 lines mechanical slot with a very strong pay table for amazing big wins!"
That's all the descriptive text they offer on the game, and really that's all they need to say. This is a game that's simple to look at, easy to understand, and simple to play. Is it for everybody? Absolutely not, but there will always be a market out there for old-school games brought into the modern era, and this slot game fits in with them very nicely.
Related UK Slot Games
Joker's Jewels was released in 2018, and so Pragmatic Play haven't had time yet to release a follow up game or a sequel, if indeed they ever choose to do so. As the game is so basic, it would be difficult to see how they'd make a sequel to it without spoiling the format.
That doesn't mean they haven't released games that are either aimed at traditionalists or feature similar visual themes before though. In fact, they have a few notable games along those lines in their back catalogue.
Magic Crystals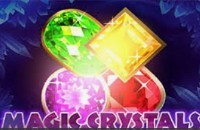 If the shiny jewels that make up the lower value symbols in Joker's Jewels catch your eye, and you like a game that has a comparatively simple visual theme, you'll probably enjoy Magic Crystals. Don't let the simplicity of the look and feel fool you though; this is a very different beast to Joker's Jewels. Despite the fact that the game only has nine symbols, there are 243 ways to win, along with a free spins round. Magic Crystals takes all of the simplicity that makes Joker's Jewels such a pleasure to play, and adds one well-done bonus feature to appeal to those who are drawn by such things. RTP here is 96.35%.
888 Gold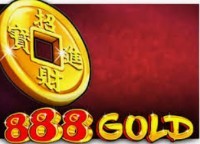 Pragmatic Play really do try to look after the traditional market, and 888 Gold is another direct appeal to players who yearn for the old days of physical slot machines. Much like Joker's Jewels, this is an attempt to recreate a physical machine as an online slot. With three reels, three rows, and reminders of how to win in plain sight at all times, the visual style will be instantly familiar to Joker's Jewels players. There are no bonus rounds and no extra flair other than the 8s being wild (giving the game its name), so if you like things stripped right back, you'll like this. RTP is a very generous 97.52%.
Diamond Strike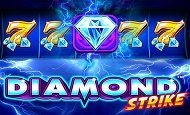 This is one of the games that Pragmatic Play is known best for. It takes the basic simplicity of traditional design and basic symbols (fruit and jewels, in this case), and blends them with ultra-modern bonus rounds, including free spins and a jackpot bonus game which can win you up to 1000x the value of your initial stake. Matching the old and the new together in perfect harmony, it's easy to understand why this game is so well thought of among players. It's been a huge hit for the developer.
Similar Slots to Joker's Jewels
When we're talking about such a fun, basic game, it's not fair to suggest any developer has copied their theme or style from anybody else. Traditional games belong to the public, and they're as old as the format of slot games itself. So instead of suggesting anybody has copied anything from Joker's Jewels, let's look at some of the other games we offer here at ukslotgames.com which have a thing or two in common with the game.
40 Joker Staxx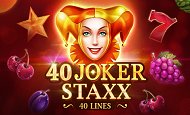 Playson's 40 Joker Staxx was also released in 2018, a few months down the line from Joker's Jewels, so maybe they were keeping half an eye on what Pragmatic Play were up to. This game also operates on a reduced number of symbols (all of which are basic and traditional) with a joker as the main character, no bonus features other that the joker wild (which stacks, as the name implies), and a big focus on all the winnings coming from the paying lines. In the case of this game, there are 40 of them. It's a potentially generous online slot, with an RTP of 96.42%.
Fruits and Jokers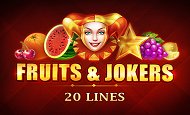 This is another slot game by Playson. Whilst not directly a sequel to 40 Joker Staxx, it does belong to the same style and theme, with a joker taking centre stage, surrounded by the traditional fruit symbols we associate with traditional slots. The game's 5x4 layout allows for more expansive gameplay, with 40 lines available, as well as stacks and scatters to keep things interesting. Both this game and 40 Joker Staxx are a tiny bit more 'modern' than Joker's Jewels, but still have a definite vintage flair. RTP on this game is 96.51%.
Joker Expand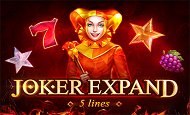 Chalk up another joker-themed traditional game for the studio at Playson! Someone on their development team must just love making games using this imagery. Thematically and visually, this game has a lot in common with the two Playson titles listed above; 40 paylines and basic symbols, with no huge bonus features. Where this one differs is that the joker wild expands to fill the entire reel it occupies. The name of this game tells you almost everything you need to know about it! RTP comes in at 96.5%.
Joker Gems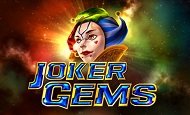 Joker Gems may sound like it should be a straight copy of Joker's Jewels, and it's true that it does share a few visual traits, but beneath the surface this is a very different game, with a huge 5x5 layout, and a massively unorthodox style of play where prizes are awarded for creating clusters instead of creating lines. It's somewhere between a normal online slot, and a game of Tetris! Joker Gems, by Elk Studios, definitely isn't for everybody. If you like playing games that involve jokers and jewels, then this is at the opposite end of the scale in terms of originality to Joker's Jewels. RTP is 96.3% once you've understood out how the game actually works!
Gameplay On Mobile vs Laptop
As Joker's Jewels is a 2018 release, you would expect it to play seamlessly on a smart device. It should be as easy to play on your phone as it is on a laptop or desktop. On top of that, Pragmatic Play themselves have declared that they take a 'mobile first' approach to designing games, which implies they create their online slots for smart devices first and then work backwards to make them playable on computers. We were expecting a perfect playing experience when we loaded Joker's Jewels on our smart phone. So did we get one?
Yes, we did. The translation of the game from one format to the other is absolutely flawless. Other than the fact we were using our fingers instead of our keyboard and mouse; and of course the fact that the screen was smaller; we didn't notice any difference at all. All the sound effects were ported over, the display is sharp, clean and crisp, and everything just works exactly as it should.
The game even adapts quickly and easily when you flip the orientation of your device from portrait to landscape; it simply relocates the 'spin' button to make room, ensures the reels stay at a clearly visible size, and lets you carry on playing.
This is a demonstration of flawless transition between online slot and mobile slot. It may not have been the most complicated game to carry over in the first place, but it still needed programming work, and Pragmatic Play have shown everybody else how it should be done. We're impressed.
Latest Joker's Jewels News
One of the problems that a developer may run into when releasing a traditional game is that it doesn't really excite the press in the same way something packed full if features might do. The mainstream and industry press are always looking for the next big thing in the gaming world, and so if someone releases a game which harks back to an older era in the slot game world, they're less inclined to write about it. That's a shame, because it sometimes means that a very solid game like Joker's Jewels won't get the attention it deserves.
It seems that the game does have a reputation for quality though. Pragmatic Play have recently been expanding in Australia, and the CasinoAus website, which keeps track of developments in the casino world Down Under, was excited by the release of Pragmatic Play's better-known Great Rhino in May 2018. Despite the focus of the article being on Great Rhino, the writer also went on to note Pragmatic Play's reputation for making great slot games, with Joker's Jewels cited as an example.
Why Is UK Slot Games The Best Place To Play Joker's Jewels?
We realised right at the start of this review that this game wouldn't be for everybody. Chances are, a number of people stopped reading the moment we mentioned that Joker's Jewels doesn't have any bonus features. That's fine. Everybody's taste is different. If you're still here and still reading, we're guessing you're someone who enjoys the more simple games every now and then. If that's the case, we hope you're ready to jump right in and give this game a try. Not only that, we hope you'll stay on this website and play it here with us at ukslotgames.com!
Not every online slot website is equal. There are some great ones out there, and some terrible ones too. We're of the opinion that we're one of the great ones, and here are the reasons why.
For a start, we have a hugely extensive range of slot games that the vast majority of websites could never hope to get near; we have over 600 popular slot games available for you play, and they're a carefully curated selection based on quality and fun. We have a range of different themes, and games of different difficulty, that should appeal to the new player and the experienced gamer alike. If you're bored of playing your usual slot game, there's always a new one for you to find on UK Slot Games.
We're a friendly company who genuinely appreciates your custom, and want you to enjoy spending time with us. We're always looking for new ways to reward regular players and thank you for choosing us. A genuinely great product range with genuinely great incentives should mean happy customers; so in that way, you can consider it our job to make you happy. Come on in and let us show you!
*All values (Bet Levels, Maximum Wins etc.) mentioned in relation to this slot game are subject to change at any time.
New players only, £10 min fund, £200 max bonus, max bonus conversion equal to lifetime deposits (up to £250), 65x wagering requirements and T&Cs apply.