Ancient Fortunes: Zeus UK Slot Game
Play Ancient Fortunes: Zeus at UK Slots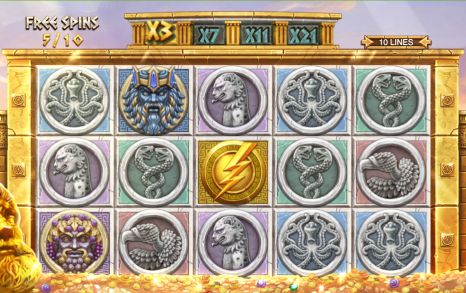 Ancient Fortunes: Zeus UK Slot
Ancient Fortunes: Zeus slot comes with a rather average RTP of 96.02% and with 5 reels, 3 rows and 10 betways to win. It has been live on UK Slot Games since April 10th, 2019, its game theme is inspired by ancient Greece which is power by Microgaming and Triple Edge Studios.
Hottest UK Slots
Microgaming and Triple Edge studios teamed up to create a monster UK Slot game. Ancient Fortunes: Zeus. Of course, there have been plenty of Zeus and ancient Greek mythology-themed slot games in the past, but you may just find yourself surprised at what Ancient Fortunes: Zeus has to offer to online slot players.
With a 96.02% return to player rate you can rest assured that Ancient Fortunes: Zeus is a highly volatile online slot game which won't keep you hanging around for all too long before you see coins hitting your coin balance.
The biggest jackpot prize on offer with Ancient Fortunes: Zeus is 70,000 coins – which isn't the highest UK Slot jackpot, but all things considered, the reels are definitely worth a spin. We haven't even started to cover the bonus features yet. You'll be able to expect very high paying standard symbols, wilds, free spins, multiplier trails, and rolling reels!
UK slot fans who are very particular about the visual aspect of slot games may find it impossible to tear Ancient Fortunes: Zeus apart. As striking as the graphics are, the online slot is still incredibly easy on the eye which gives Ancient Fortunes: Zeus a slightly relaxed feeling, yet, with all of the action on the reels you won't get much time to relax. With each win and triggering of a bonus feature you will get to appreciate some incredible graphics. You'll see Zeus himself dominating the screen and summoning electric blue lightning, Mega Wins are incredibly exciting when they happen!
There are 8 standard symbols which you can expect to see on the reels – which explains why you experience so man wins with Ancient Fortunes: Zeus! There are no standard symbols here, just ornately carved stones on which you can see some of the most acclaimed figures in Greek Mythology along with the animals which they were commonly associated with.
With the highest paying symbol offering 4375 coins when you match 5 there's definitely a lot to play for in the main mode of play – you wouldn't think that Ares the God of War would be so generous, would you? If you thought that was impressive, just wait until we run you through the bonus features!

Game Bonus Features
It's hard to know where to start when it comes to the bonus features in Ancient Fortunes: Zeus, there's a lot to cover, yet, the UK slot game still remains easy and enjoyable to play!
Progressive Multipliers
The first feature which you will want to be aware of is the avalanche feature. You may have got accustomed to avalanche or cascade reels by now, but these ones have another nice and nifty trick up their sleeves – progressive multipliers!
Every time you create a winning line, the stones (or symbols) will fall away from the reels leaving space for more to fall from the top. If you happen to get another winning line after the new symbols have fixed into place you will win a multiplier, this will increase up to your third roll where you will be able to win a 7x multiplier in the base game. If you're spinning in the free spins bonus feature, you'll love the progressive multipliers even more! On your third roll you can expect a 21x multiplier! This is how you will win the jackpot in Ancient Fortunes: Zeus which stands at 1399.3% of your stake amount!
Free Spins
The free spins bonus round in Ancient Fortunes: Zeus is fairly classic, but still, Microgaming and Big Time Gaming were still generous with it. The free spins bonus round will be unlocked by finding three or more of the scatter symbols which will be lightning bolt symbol carved into stone.
3, 4, and 5 scatter symbols will be enough to win you 10, 15, and 25 free spins respectively, but don't worry, there's always the chance that you will be able to re-trigger the free spins round while you are spinning for free. The amount of free spins up for grabs is capped at 50 on top of your original free spins offering, so there's definitely a lot to play for in the free spins bonus round!
Combined with the high multipliers which you can expect in the free spins round which can reach 21x, entering this round is definitely cause for celebration.
Wild Symbol Bonus Feature
Considering that Ancient Fortunes: Zeus is equipped with all of the classic features; it would be fairly rude of Ancient Fortunes: Zeus to leave out the wild symbol. In this UK Slot Game, the wild will work as usual and replace the standard symbols to help you create more winning lines. It won't win you any coins by finding 3, 4, or 5 in a line, but you're sure to get plenty of help creating winning lines with the substitute powers of the wild!
Ancient Fortunes: Zeus Developer - Microgaming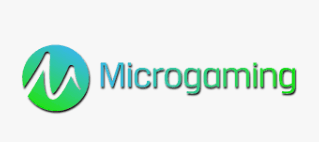 It's not uncommon for UK Slots developers to team up for a production, Ancient Fortunes: Zeus was the highly successful result of the partnership between Microgaming – one of the biggest online slot developers in the UK, and Big Time Gaming who are also very well renowned for their ability to make their slot games larger than life. When it comes to collaborative online slot games, they don't usually disappoint, and Ancient Fortunes: Zeus certainly wasn't the exception to that rule. Ancient Fortunes: Zeus stands as a true testament to the talent of Big Time Gaming – don't be surprised if we see them dominating the slot game charts in the future! Their other popular online slot games include Lara Croft Temples and Tombs Slot, Bookie of Odds, Action Ops: Snow and Sable and Diamond Empire Online Slot.