99 Time UK Slot Game
Play 99 Time at UK Slots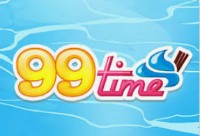 99 Time UK Slot
A cute and fun five reel, three row Eyecon slot, themed around visiting an ice cream truck on a hot day by the beach. There are five reels and three rows, offering 25 paylines with an RTP of 95.3%. Three bonus rounds are on offer to players, namely free spins, an innovative 'Ice Cream Maker', and Eyecon's 'Gamble' mode on top. The best place to play this slot game is with us at UK Slot Games, where we also offer over 600 slot games, including 'Starburst', 'Rainbow Riches', 'Fluffy Favourites' and 'Bonanza'.
Hottest UK Slots
Here are Eyecon, the masters of the cute and colourful online slot game, with a 2017 release that may make you keen to indulge your sweet tooth whilst you're playing! If you were lucky when you were growing up, you may have been taken on holiday to the seaside, where you'd spend the day lounging on a deckchair by the beach under the sun. If it all got a little too warm, you might have been allowed to visit the ice cream man for a tasty treat. Memories like that evoke a powerful sense of nostalgia, which is probably what Eyecon had in mind when they were designing this online slot.
The '99' in the game's name refers to a specific type of ice cream that many of us will remember from our childhood; a cone full of whipped ice cream, with a flake in the top. That wasn't the only thing that a well-stocked ice cream truck had to offer though, and many of the symbols in this game will be familiar to anyone who took their time studying the menu at such a van. Just like in real life, different kinds of ice cream have different values, and that's important when you're putting winning lines together.
The game's background is a brightly coloured beach, with a blue sky, golden sands, and a funfair with a big wheel somewhere towards the horizon. You can't actually hear them in the game, but it's easy to imagine the sound of seagulls overhead in the summer air. It's attractive and relaxing to look at, meaning this isn't a game that should make you feel tense as you spin the reels.
As for the symbols, everything is ice cream related. There are ice creams of all shapes and sizes. Some of them come in cones, some of them come on sticks, many are multicoloured, and there's even an ice cream sandwich in there to give it some variety! Fittingly, the most valuable of the basic symbols is the 99 flake itself. After all, that's the one you always really wanted when you were a child.
Above the basic symbols there are two separate scatters, which have two different functions. The symbol of the ice cream van is both a wild and a scatter; it will substitute for all symbols other than the ice cream maker himself, and also provides access to one of the game's bonus features. Any winning line that's created when this symbol is used as a wild is doubled in value, which is a nice touch.
The second scatter is the friendly, smiling ice cream man himself. As well as the fact he's holding a delicious-looking 99 flake to give to you, he'll trigger a different bonus feature. That's two bonus features we've mentioned to you without giving you any further detail, so let's do that right now!
Bonus Features
Eyecon are well known for making fun, entertaining and original bonus features for their slot games. They don't do it every time - every developer will choose to do something a little more simple every now and then - but when they do, the results are usually special. One of the bonus modes in 99 Time is unlike anything we've played in any other slot game.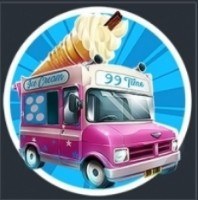 1. Free Spins: Free Spins of course isn't the most original bonus feature, but it's still a great one to have. Landing any three, four or five of the ice cream van symbols on the reels will start this mode for you. Depending on how many of the symbols triggered the game, your reward will be either fifteen, twenty or a full twenty five free spins. Any winning line you find during your free spins is trebled in value. That's a great reward all on its own, but when you factor in the fact that the round re-triggers up to fifteen times in a row if you keep on finding more ice cream vans, and there really is potential to land big winnings here!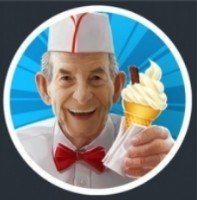 2. Ice Scream Maker: Ice Cream Maker is the bonus feature that gets us really excited. In practice, it's really just a prize picker round that allows you to select a range of options to find multipliers, but the true appeal is that you get to make an ice cream! First, you select a cone. Then you select the ice cream that goes into the cone. Finally, you choose the topping or flake which you want to go on top of it. There's no way of knowing which multipliers lay behind which items, you might as well just go right ahead and make the best looking ice cream possible. The multipliers can be anything up to 100x your stake, so there's serious money to be made in this bonus feature if luck is on your side.
Gamble Feature is a common one among Eyecon games, and if you've played one of their better known titles before now, you'll have come across it before and you'll already know how it works. Just in case you haven't, it's a game of 50/50 chance. Any time you win anything in 99 Time, you can gamble it. The game will offer you one of two choices. Pick correctly and your winnings are doubled. Pick incorrectly and your winnings are lost. If you really want to push your luck, you can gamble up to five times in a row; or up to a maximum win of £32,000.
99 Time Developer - Eyecon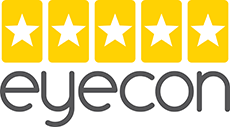 Anyone who knows and loves online slots will need no introduction to Eyecon Games; they're one of the biggest names in the industry, and they have a well-earned reputation for quality. They actually started life making regular video games, which probably explains the video-game style quality and innovation that their slot games often feature during bonus rounds, and nowhere is that more evident than in 99 Time!
Eyecon were founded way back in 1997. They caught the world's eye with a game called 'Gore', which was downloaded several million times and established them as a confident and capable name in the digital entertainment world. In 1999, they decided their future would be based around making online slots; they'd seen the way the internet was developing, and decided to get their foot in the door before almost anybody else.

They took their time to get it right, and didn't put their first release onto the market until they were sure they had a hit on their hands. That was 2003's 'Temple of Isis', which is still popular with players today. One of their key strengths has been to make games that are designed to last for a long time; instead of jumping onto the latest trend, or building games around a theme that will only be popular for a year or so, they create games with the intention that they'll have a timeless appeal, and keep players coming back year after year.

Even if you've never heard of Eyecon by name before, you're probably familiar with their most famous and lucrative game; Fluffy Favourites; which continues to take the gaming world by storm, and is also available to play right here at UK Slot Games.
Eyecon have released over sixty slot games to date, and their success has seen them able to open offices in both Australia and Guernsey. Whilst online slots are the focus of their business, they also have roulette and bingo titles on the market, too. Amazingly, Eyecon slot games receive more than six billion spins every year. That's almost 11,500 a minute!
Talking about 99 Time on their own website, Eyecon have the following to say:-
"Make mine a 99! 99 Time Slots is a mouthwatering online slot game based on the popular ice cream commercial. The reels are filled with ice cream cones, sundaes and ice cream trucks, which are sure to have you licking your lips for more as you win big! There are FREE Spins, Scatters and Wilds, giving you loads of chances for some delicious wins! You don't want to miss the ice cream truck, so play 99 Time Slots now!"
We feel like they've sold themselves a little short there; if we were writing that description, we'd definitely have mentioned that truly original bonus game. But maybe that's just our personal taste. This is, without a shadow of a doubt, one of the most fun online slots you could ever hope to play.
Related UK Slot Games
As you can probably imagine, 'ice cream' isn't a massively popular theme for slot games (although not completely unknown, which we'll get to in a moment). Because of that, there aren't a huge number of similar or related games to 99 Time, but it's not the very only one of its type.
When we go looking for similar or related games, we start with the developer who made the game we're reviewing. Looking at Eyecon's roster, there is a second game in the 99 Time series, along with a couple of games which have one or two things in common.
99 Time Jackpot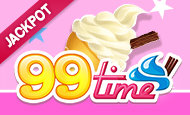 Eyecon have had a lot of success making 'jackpot' versions of their most popular games. It's a pattern that's worked well for them with several entries in the Fluffy Favourites series, and it works just as well for 99 Time. In look, feel and execution, 99 Time Jackpot is exactly the same as the original 99 Time game. The bonus rounds are the same, and the way the features are executed is the same. The only difference is that the game is linked to a progressive jackpot, which triggers randomly, and can provide access to several thousand pounds in winnings for very lucky players.
Fluffy Favourites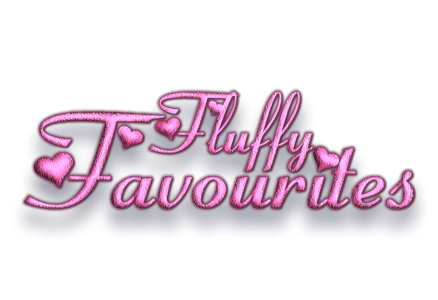 If we're talking about games that take us back to our childhood, then we may as well talk about the original (and some would say, still the best). Fluffy Favourites is a legendary title in the world of online slots. Featuring a cast of stuffed toys; the sort you probably played with when you were little; this is a trip down memory lane, where all our cuddly childhood friends have come back to try to win us some money! Like 99 Time, there's an innovative bonus feature which is based around trying to win stuffed toys from a glass cabinet with a claw. Layout is 5x3 in the classic format, and RTP is 95.3%.
Fluffy Favourites Fairground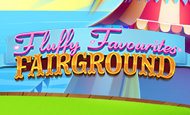 This is another entry in the Fluffy Favourites series, and one that's visually even closer to 99 Time. This time, all the animals have been moved into a fairground; perhaps even the one you can see in the distance when you look at the horizon in 99 Time! The functionality of the game is broadly the same, only this time the quirky bonus round is 'Hook a Fluffy', where you attempt to hook some of the cute creatures off a water slide to win yourself prizes! It's every bit as much fun as 99 Time (and the original Fluffy Favourites), and the RTP is the same at 95.3%.
Similar Slots to 99 Time
Before we looked at Eyecon's other offerings around the 'cute' theme, we mentioned that the idea of using ice cream as the basis for an online slot game wasn't completely unheard of. Other developers have given it a go, and here's what they've come up with.
Decadence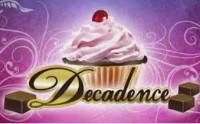 This is a culinary themed offering from IGT. It's a little older, having been released back in 2014, and it offers chocolate and other sweets along with ice creams, but the ice cream offerings are front and centre in the game's visuals. The beautifully drawn graphics probably will make your mouth water for something sweet, and there's a bonus prize-picker round based around creating a matching box of chocolates, which is a little similar to the feature in 99 Time. It's a 5x3 layout with an RTP of 93%, which is a little low.
Sunny Scoops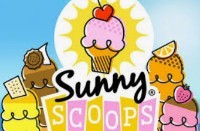 This is an unusual looking online slot from Thunderkick, with a 3x3 layout. The reels and rows are literally ice cream cones, with different colours of ice cream landing in the cones to create lines! Each colour and topping has a different value, and there are 14 ways to win, along with free spins and a wheel of fortune bonus feature. There are worse ways to spend your time than assembling different types of ice cream cone and trying to make money from it; in fact, we suppose that's exactly what ice cream vans do all the time! RTP in this game is 96%.
The Munchies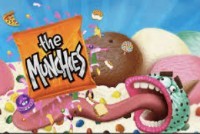 Much like Decadence, this is a food-themed slot game that involves all manner of sweet treats, but ice cream is the real star of the show, just as it should be in a good dessert. The game is made by Genesis, with a 5x3 layout, 25 paylines and a strangely specific RTP of 96.7679%. The game features a free spins round, but nothing that's quite as much fun as the Ice Cream Maker bonus that 99 Time offers.
Gameplay On Mobile vs Laptop
There are two factors in favour of 99 Time when it comes to how it functions as a mobile slot; firstly it was made in 2017, and so mobile players should have been taken into consideration at the design stage. Secondly, it's made by Eyecon, who are usually excellent when converting their slot games for mobile players. So have they stayed true to form with 99 Time?
Yes, they have. Playing 99 Time on a smart phone or a tablet is a pleasure. Every part of the game has made the journey from one format to the other, and it looks just as bright, bold and beautiful as a mobile slot as it does an online slot. The intelligent design of the mobile version means that the buttons shift themselves when you flip your phone from portrait to landscape; meaning that you can still play the game comfortably and easily no matter which way around you prefer to do it.
One tiny criticism is that we could probably have done with a little less of the background, and made the reels a tiny bit bigger, but they're not so small that it becomes difficult to see them. Plus, the game has a pretty background, so it's not like the space is filled with something that takes away from the game.
If you're a fan of 99 Time, and you've enjoyed playing it on your computer, you'll have just as a good a time playing it on your hand-held device.
Latest 99 Time News
This was something of a surprise to us; we went looking for the latest mainstream or industry press coverage of 99 Time, and we couldn't find anything. Perhaps that's down to the fact that it's been a couple of years since the game has been released, and so press coverage of this game has died down. Perhaps it's because Eyecon are so well known for Fluffy Favourites that all the coverage their other games would usually receive all gets focused on that family of legendary games instead. Even so, it feels like something of a shame.
99 Time is a truly great game; the bonus features are a real delight, and it definitely deserves more attention than the gaming press have given it. Therefore, we suggest you treat it like a well-kept secret. It's like seeing a film that nobody else has, or seeing a great band before they make it big; you get to enjoy something that the rest of the world just hasn't caught onto yet.
Even if the press haven't noticed 99 Time, we have, and we think it makes a great addition to our roster of games here at UK Slot Games.
Why Is UK Slot Games The Best Place To Play 99 Time?
If you've made it this far into the review, you can probably tell that we really love this game. It's fun, it's entertaining, the bonus features are truly original, and it offers you plenty of chances to make good returns on your money. We know there are many fans of Fluffy Favourites who come to our website, and we're confident that if you love those games, you'll love 99 Time too. It's also a fun game to pick up if you like modern slot games which balance simple play with novelty features. If this appeals to you, we'd love you to stay here with us and play it on ukslotgames.com.
Not every online slot website is equal. There are some great ones out there, and some terrible ones too. We're of the opinion that we're one of the great ones, and here are the reasons why.
For a start, we have a hugely extensive range of slot games that the vast majority of websites could never hope to get near; we have over 600 popular slot games available for you play, and they're a carefully curated selection based on quality and fun. We have a range of different themes, and games of different difficulty, that should appeal to the new player and the experienced gamer alike. If you're bored of playing your usual slot game, there's always a new one for you to find on UK Slot Games.
Secondly, we don't force you to deposit money when you first sign up. Everybody is welcome to make an account, and you can then browse our entire catalog to find a game you really want to play before you hand over any money. 99 Time is a fine place to start, but there's no reason to stop there! 
We like to keep giving you free spins, too. Every time you deposit £20 or more through our safe, secure PayPal processing method, you're eligible to win more free spins. On top of that, our players can receive up to 10% as a daily cash back incentive!
We're a friendly company who genuinely appreciates your custom, and want you to enjoy spending time with us. We're always looking for new ways to reward regular players and thank you for choosing us. A genuinely great product range with genuinely great incentives should mean happy customers; so in that way, you can consider it our job to make you happy. Come on in and let us show you!