7 Monkeys UK Slot Game
Play 7 Monkeys at UK Slots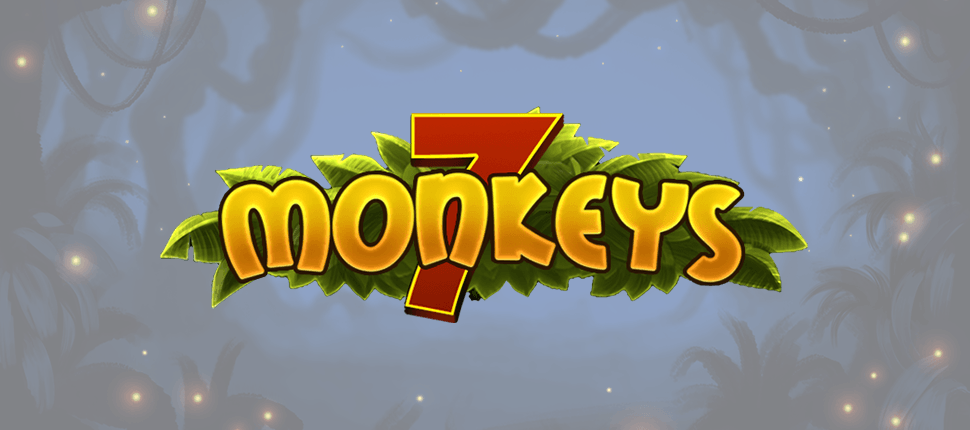 7 Monkeys UK Slot
7 Monkeys is a 5 reels, 7 paylines UK slots game by Pragmatic Play. 7 Monkeys has Wild, Scatter symbols, Free Spins, and Multiplier features, and an RTP of 92.71%. The best place for players to enjoy 7 Monkeys is here at UK Slot Games, where we also offer more than 500 great UK Slots such as Great Rhino, Starburst, Rainbow Riches and Bonanza.
Hottest UK Slots
There's something inherently funny, silly and endearing about monkeys. They're the closest animals to us in terms of the way we look and behave, and so we can see a little bit of ourselves in their faces when we see them. They're also some of the most popular attractions at any zoo - although they're not always friendly! The monkeys you'll find here in the 7 Monkeys UK slot by Pragmatic Play are the friendly kind though; they're happy to help you win money, and they'll be especially generous to you if you can find them some bananas. They're beings of simple pleasures!
As we've come to expect from Pragmatic Play, this is a well-designed slot, and is both colorful and attractive. There are monkeys here with various colors of fur, although for all the developer's visual design skill it would seem that someone at their office can't count. The slot is called seven monkeys, but there are only six to be found on the reels!
The layout, while being well-decorated and appearing to be a sort of grassy theatre stage, is a traditional one. There are five reels, three rows, and a mere seven fixed paylines. That's low by modern standards, and would still have been considered low when the slot was first launched back in 2015. It's also a little stingy in terms of the RTP rate, which is only 92.71%, but it makes up for it with its bonus features. We'll come to them in a moment. You can hear the screech of the monkeys in the atmospheric backing soundtrack to the slot, along with the cries of distant birds.
Every symbol you'll see on the reels with the exception of one is a monkey. There are no boring old playing cards here - monkeys don't play cards so they'd have no use for them! The monkeys come in orange, pink, blue, green, and yellow. We've never seen a blue or pink monkey out in the wild, so we can only assume that someone set them loose with hair dye. That would also explain the appearance of the slot's wild symbol - he's also a monkey, but he's multicolored! He'll replace any other symbol to make winning combinations, with the exception of the scatter.
The scatter is represented by that one item of food monkeys crave above all others - a banana. You'll want to collect plenty of bananas, because the rewards for doing so are almost unbelievable.
Game Features
7 Monkeys has only one bonus feature to offer you, but when we first saw it, we'll freely admit it made our jaws drop. The sort of slots UK developers have been putting out in recent years has seen the average number of free spins awarded as a bonus steadily increase, but not to the level that 7 Monkeys offers. We don't think we've seen a higher award in any UK slots games without re-triggers playing their part.
To receive your Free Spins round, land at least three of the banana scatter symbols to get things started. Even just doing that gets you a massive fifty free spins, which more than makes up for the low RTP. With fifty free spins, you'd expect to win at least something worth shouting about!
The more bananas you find, the better the round is for you. Land four scatters, and you'll get one hundred free spins, all of which are subject to an x2 multiplier.
If you're one of those lucky people who land all five scatter symbols at once, you'll get an astonishing one hundred and fifty free spins, with an x3 multiplier applied to all winnings. Just sit back and watch your winnings rack up in style; you'll even have time to go and make a cup of tea while it's happening!
150 free spins is a truly staggering number, and it's the generosity of the bonus feature which makes 7 Monkeys worth playing. If you decide to play it, stick at it until you've triggered the feature. Even with all of those spins, you can win even more if you find three or more scatters again during the round; and there isn't an upper limit. In theory, they could just carry on forever. 7 Monkeys is a good-looking slot game that's easy to play, and exceptionally rewarding if you catch it on the right day. After playing it, you may find that you love monkeys even more than you did before!
7 Monkeys Developer - Pragmatic Play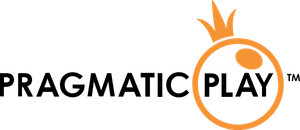 There's a formula that goes into making almost all of the UK slots that Pragmatic Play has released to the market so far. They take the basic elements of a traditional slot game in terms of the numbers of reels, rows, and paylines, and then they add on one or two basic bonus features to give the classic format a modern twist. Then they make sure that all looks fantastic before they publish it. It's not rocket science, but these are the basic principles of the slots UK players love, and not every developer gets it right as often as Pragmatic Play does.
The developer, who started trading in Malta back in 2007, are no strangers to making animals the stars of their slots. If you scroll through our UK Slot Games library, you'll see Wolf Gold UK Slot, Hot Safari, Mustang Gold, Safari King, and several more slots from them which stick to the genre. They don't stay there all the time though; Pixie Wings, Madame Destiny, and Vegas Magic slot game are testaments to that.
As well as making quality slots, Pragmatic Play is also one of the most prolific and industrious providers on the market. They promise that they'll release at least one slot per month, and by doing so they've managed to reach a total of well over 100 slot games in barely over ten years.