Stampede UK Slot Game
Play Stampede at UK Slots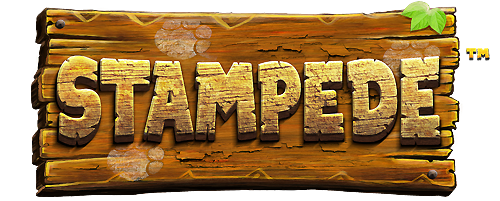 Stampede UK Slot
This is a five reel, four row slot game from Eyecon, offering an incredible 1024 ways to win. Using the scenery and animals of the African continent as its theme, it features 'double up' and free spins bonus features, along with an RTP of 95.26%. We're happy to offer Stampede here at UK Slot Games, where you can also play over 600 slot games, including 'Starburst', 'Rainbow Riches', 'Fluffy Favourites' and 'Bonanza'.
If you've always wondered what it would be like to go on safari, but you've never quite gotten around to it, Stampede is a game that's so atmospheric it might just give you a window into that world. This is a beautiful 3D slot game with great graphics and slick animations, accompanied by an authentic African soundtrack. Listen closely and you'll hear plenty of input from the animals as they appear on your reels, too!
Hottest UK Slots
Plenty of love, care and attention has gone into the design of this game. The backdrop is the desert and grass of the African wilderness, seemingly captured just as the sun is beginning to go down, with lush trees and cloudy mountains way out in the distance. Backgrounds don't often get a lot of time spent on them in online slots; they are, after all, just something to put behind the reels, but the design team has gone out of their way to make this slot feel immersive. Even the colour scheme and design of the reels and buttons has a wooden effect, like they've been taken directly from nature; perhaps even fashioned from the trees around them.
On the reels themselves, we have some excellently illustrated wild animals of the kind you'd see if you took a trip through the right part of Africa yourself. Breaking with the tradition of five reels and three rows, this slot actually offers more, meaning there are many more ways to win (an astonishing 1024), and plenty of opportunity for the right symbols to appear for you.
There are some basic lower card symbols (the usual cards from 10 through to Ace); but beyond that, everything has been kept in harmony with the game's overriding theme. That means you'll see eagles, giraffes, leopards, zebras, gazelles, and of course elephants. Beware of the elephant; it will charge at you when some of the bonus features are triggered! Despite the habit of charging at you, the elephant is the game's most valuable symbol; it stacks on the reels, and if you land six of them on the highest stake per spin you'll receive a 600 coin payout. You'll also want to keep an eye out for the wooden pallets, which are the game's wild (substituting for everything other than the scatter), and savanna trees, which serve as the scatter.
Bonus Features
Eyecon produce a tremendous amount of variety in their games; some of them have a lot of bonus features, and others have none at all. This one sits somewhere inbetween. There are two of them. There's nothing immensely complicated about these bonuses, but they do make great additions to the game and genuinely bring value.
1. Double Up: This is a feature you've probably seen on another of other slot games; usually referred to as 'gamble'. It's an easily understood function; every time you find a winning combination, you can immediately double your winnings by taking a 50/50 chance. In Stampede, this is represented by a straightforward coin toss. Heads you win, tails you lose. Unless you choose tails, of course. That's up to you! Do bear in mind that if you double up once, win, and then look to double up again, you'll lose everything you've just won. It's all down to how risk-friendly you are!
2. Free Spins: Free Spins are also a standard bonus feature in many slot games, but the way they work in Stampede is particularly generous, and therefore potentially very lucrative. The game is triggered when three or more elephants arrive on the reels. In an innovative move, you can then choose how many free spins you want, by adjusting the multiplier that applies to them. For reference, you can have twenty free spins with a multiplier of 2, fifteen with a multiplier of 3, ten with a multiplier of 4, eight with a multiplier of 5, or five with a multiplier of 10. Do you play the long game and hope for a series of small wins, or go all out with a shorter series of spins that might bring a higher reward? This mode gets better, too; firstly, the free spins can be re-triggered if three or more elephants appear again during the feature, and all the wilds during free spin games have a multiplier of either 2 or 3 applied to them. There are potentially big wins to be had in free spins if luck is on your side.  
Stampede Developer - Eyecon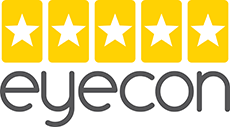 Anyone who knows and loves online slots will need no introduction to Eyecon Games; they're one of the biggest names in the industry, and they have a well-earned reputation for quality. They actually started life making regular video games, which probably explains the video-game style quality and innovation that their slot games often feature during bonus rounds. That's particularly evident in Stampede.
Eyecon were founded way back in 1997. They caught the world's eye with a game called 'Gore', which was downloaded several million times and established them as a confident and capable name in the digital entertainment world. In 1999, they decided their future would be based around making online slots; they'd seen the way the internet was developing, and decided to get their foot in the door before almost anybody else.

They took their time to get it right, and didn't put their first release onto the market until they were sure they had a hit on their hands. That was 2003's 'Temple of Isis', which is still popular with players today. One of their key strengths has been to make games that are designed to last for a long time; instead of hopping into the latest trend, or building games around a theme that will only be popular for a year or so, they create games with the intention that they'll have a timeless appeal, and keep players coming back year after year.
Perhaps no game has demonstrated that so well as 'Fluffy Favourites', which was launched in 2006. It's the jewel of the Eyecon crown, still as popular today as it's ever been. Over ten years later it's still recognized as one of the most played, and most loved, online slots of all time.

Eyecon have released over sixty slot games to date, and their success has seen them able to open offices in both Australia and Guernsey. Whilst online slots are the focus of their business, they also have roulette and bingo titles on the market, too. Amazingly, Eyecon slot games receive more than six billion spins every year. That's almost 11,500 a minute! Imagine how many have happened in the time it's taken you to read this review so far.
On Eyecon's own website, they speak of Stampede in glowing terms, saying:-
"There are loads of wild animals in addition to loads of wins in Stampede Slots, so spin it to win it today!
This exotic online slot game follows the African Big 5, with some incredible 3D graphics and a beautiful sunset in the background to accompany your play. Most noteworthy, there are FREE spins, multipliers and more, giving you extra chances for enormous wins. In conclusion, you'll go on a one-of-a-kind safari adventure and have a great time online when you play Stampede Slots. Good luck!" - Sourse: Eyecon.com
Related UK Slot Games
Successful games often result in either sequels or spin offs. When a game has an audience of players who play it regularly, it generates interest in another take on the same formula, or a further game using the same inspiration. Eyecon may well get around to making a formal sequel to Stampede at some point in the future, but the game is still young; it was released towards the end of 2017. Despite that, there is one related game to it, and Eyecon have a further title within their own gaming library that bears a few similarities.
Stampede Jackpot
Most of the time, when a developer makes a 'jackpot' version of a game (which generally means that the game is linked to a large, progressive jackpot), they just create a direct port of the original game, change none of the features, and have the jackpot bonus trigger randomly. It means they don't have to spend significant amounts of time reprogramming their original creation. Eyecon made the rare choice to take a different route with the jackpot version of Stampede. The playing area is shrunk from four rows to three, and the number of ways to win drops to 243. The bonus features are still there, but the mathematics of the game are fundamentally altered by the loss of the additional row. The backdrop is different too; possibly to give you a reminder you're playing a completely different game. It's up to players to decide whether they'd prefer to stick with the original, or take a chance on the jackpot version to see if they can bring home the Mega Jackpot, which is often in excess of £20,000.
Similar Games
Animals are a popular theme among slot game developers, and wild animals in particular are used quite often, so there are quite a few games on the market that have more than a little in common with Stampede. That's to say they're outright copies of the original game, or they don't have their own charm. We list them here because if you have an interest in playing Stampede, you might be interested in what the other games have to offer, too.
Hot Safari
There's a big clue in the name that this game shares its inspiration with Stampede. It's a popular online slot from Pragmatic Play; arguably not quite as pretty to look at, but featuring the same cast of animals as Stampede does. . It also has the same spirit of simplicity as Stampede in that it doesn't try to blind its players with bonuses and extra features; free spins and multipliers are all you can and should expect from the bonus rounds. It isn't flamboyant, it isn't flashy, but it's a solid and engrossing game with an RTP of 96.17%.
Wolf Gold
Another animal themed slot game from Pragmatic Play, and one of the stars of their entire roster of games. Wolf Gold has won awards for both its design and its playing style, and was one of the most played online slots of 2018. Granted, it doesn't use the animals of Africa as its backdrop, but it is animal themed. The continent has just been shifted from Africa to North America. Curiously, the unusual take on free spins that Stampede offers is very similar to the offering in Wolf Gold; you could be forgiven or thinking that both games came from the same development team. It's an atmospheric and enjoyable slot, with an RTP of 96%.
Great Rhino
This makes a hat-trick of similar games, all from Pragmatic Play; they do, to be fair to them, excel at games set within the animal kingdom. If the elephant is the star of Stampede, then this is the game that allows the rhino to shine! It's a little more traditional in style than Stampede is; five reels, three rows and twenty paylines. It is however linked to a progressive jackpot, so perhaps it would be more realistic to compare it to Stampede Jackpot than the regular Stampede game. Even in doing that, there are still more ways to win in Stampede Jackpot than there are here. Nevertheless, it has an RTP of 96.53% and it's a lot of fun to play.
Jungle Spirit: Call Of The Wild
Pragmatic Play don't develop all of the other animal-inspired games. Here's Net Ent with one of their own. Jungle Spirit: Call Of The Wild goes for a different animation and graphical style than Stampede, it's gritter, but still well executed. Featuring five reels, three rows and 243 ways to win, accompanied by a generous RTP of 96.47%, this is also a game that bears closer comparison to Stampede Jackpot than the original Stampede. That's not a negative statement; very few games can match Stampede for the number of ways to win. Expanding wilds and two additional bonus features make the game an interesting one to play.
Savannah King
Like we said, there are a lot of games that play around with similar themes! This one comes from a slightly less well known developer, namely Tom Horn Gaming. This is a solid and reliable five reel, three row game with fifteen paylines, and an RTP of 96.41%. Once again you'll see the same cast of animals that are present in Stampede, but the animation and graphics aren't on the same level. It's also low on features and bonuses. Despite that, it's a fun, simple game that becomes generous when the wild symbols come into play.
Mobile vs Laptop Gameplay
Eyecon are a company with one eye on the future; they know that mobile gaming is only going to increase as a percentage share of the market as time goes on, and they're ready to move with that trend. They do an exceptionally good job of adapting their games for the mobile format, and Stampede is yet another example of that.
Nothing has been lost in the move from the desktop or laptop to the smartphone or tablet version. The graphics are of the same quality, the sounds are still there, and the features are unaffected. The only difference between playing on a computer or on your phone is that you're using your finger to do it.
The game is even aware of whether you've viewing it in landscape or portrait mode when you load it up, and if you change the perspective, it will adapt itself accordingly. Instead of shrinking the play area or the buttons, it moves them to a different area of the screen, making sure they're always accessible, and the play area is always in focus and clear.
In short, this is a perfect translation of the desktop version of the game to a mobile slot, and you should have no concerns about moving from one to the other. Stampede is just as much fun to play when you're on the move as it is when you're sat at home!
Latest Stampede News
As Stampede is still quite a new title on the market, it hasn't attracted the attention of many within the gambling press just yet. That isn't necessarily a bad thing, though; many games get released every year, and some of them just fly below the radar. That means you get to find out about them and play them before anyone else does! It's like seeing a band at a tiny venue before they get huge and start selling out arenas. Sometimes, no news is good news. Stampede may not have made any headlines recently, but it's also attracted no negative press, and in the meantime it's sat here, ready to be played by anybody lucky enough to find it.
Why Is UK Slot Games The Best Place To Play Stampede?
After reading all of this, we suspect you have a desire to do one of two things. Either you want to log on to a travel website and find out how much it would cost you to spend your next holiday journeying around the African plains in the hope of seeing wild animals, or you want to play Stampede! Who knows, maybe a big win on the game could get you a little closer to that holiday. If you want to play Stampede, that' great. We're confident you'll enjoy the game; we only host quality online slots here at ukslotgames.com. If you're planning it, we'd love you to stay right here and play it with us.
We're a friendly company who genuinely appreciates your custom, and want you to enjoy spending time with us. We're always looking for new ways to reward regular players and thank you for choosing us. A genuinely great product range with genuinely great incentives should mean happy customers; so in that way, you can consider it our job to make you happy. Come on in and let us show you!
*All values (Bet Levels, Maximum Wins etc.) mentioned in relation to this slot game are subject to change at any time.
New players only, £10 min fund, £200 max bonus, max bonus conversion equal to lifetime deposits (up to £250), 65x wagering requirements and T&Cs apply.