88 Fortunes UK Slot Game
Play 88 Fortunes at UK Slots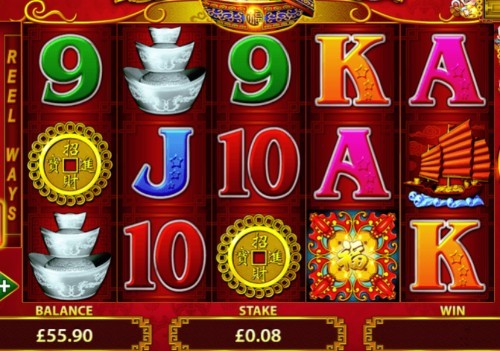 88 Fortunes UK Slot
An oriental-themed online slot from SG Gaming, made in collaboration with Bally. It has five reels, three rows, and 243 paylines. Fittingly, the maximum jackpot is 88x the initial stake. RTP is 95.93%, and it features a Free Spins bonus, as well as potential access to a much larger progressive jackpot. We're proud to offer the game here at UK Slot Games, where you can also play over 600 slot games, including 'Starburst', 'Rainbow Riches', 'Fluffy Favourites' and 'Bonanza'.
Hottest UK Slots
There are plenty of slot games that use elements of the Orient for their inspiration; but few of them who do it in such an on-the-nose way as 88 Fortunes does. If you're unaware, the number 8 is considered to be lucky within Chinese culture. Chinese people will pay amazing amounts of money to have the number 8 appear on the license plate on their car, or to move to an address that contains the number 8. Even telephone numbers containing 8s are highly sought after!
That belief is central to the design of 88 Fortunes, and it isn't shy about it. You'll find the number comes up a lot in the game. This is a modern, sophisticated and slick game that's been released by SG Gaming - the company responsible for the legendary Rainbow Riches games - in connection with their in-house development company Bally Technologies.
88 Fortunes features one of the busiest and most colorful playing screens we've ever seen. It can seem a little overwhelming at first glance, but when you're used to it you'll quickly realise that it's only what's on the reels that really matters, and the reels are a traditional 5x3 layout. Everything else is just very bold decoration, all decked out in a rich gold and red Oriental style.

Deceptively for what seems like a traditional layout, there are 243 ways to win; so long as the symbols required for a win appear from left to right anywhere on the reels, the game will pay out a prize. At this point it would be useful for you to know the symbols, so let's talk about them!
The lower card values consist of the traditional playing cards running from 9 through to A. Five higher value symbols are above them, namely a Chinese dollar, a pile of gold bars, a turtle, a ship, and a bird.
In a unique twist, the game offers five different levels of betting. The higher your betting level, the more of those symbols will be gold-plated. The more gold-plated symbols you have on the reels, the higher their value becomes. That might sound complicated, but in truth it's just an original way of making sure the game is accessible to players of all different budgets. A handy bar on the left hand side of the screen helps you to keep track of how many gold symbols you're currently playing with. The game's jackpot; and how those jackpots are accessed; is also dependent on how many gold symbols you're currently playing with.
All of this may sound complicated, but it's easier to play and understand than it is to describe. Once you've had chance to get used to it, it's intuitive and easy to follow.
The symbol of Fu Bat (a little working knowledge of Chinese history and culture definitely helps with decoding the reels in this game!) is wild, and can only appear on the second, third and fourth reels, where it will substitute for any other symbol. A big gold gong is the bonus symbol, and as such it triggers the game's main bonus feature.
Bonus Features
Depending on how you play the game, 88 Fortunes either has one bonus feature or two. The first is available to players at any level; the second is reserved strictly for high-rollers.
Free Spins: Free Spins are a feature that's common to most modern slot games, and with 88 Fortunes having been released in 2016 it's no exception. The golden gong bonus symbol wins the free spins for you; find three of them on the reels and you'll get yourself ten free spins. To boost your chances of finding good winning combinations, the lower value symbols are removed from the reels for the duration of your free spins. This round can re-trigger if you're able to locate further gong symbols as the free spins are in progress.
Progressive Jackpot access won't happen for everybody! Any time the Fu Bat wild appears on the reels, there's a chance that the game may randomly trigger the game's additional bonus. If it's your lucky day, you'll be taken to a prize-pick screen, where you have to select three matching symbols to win a prize. Whichever three you find will determine which of the four jackpots you win; the mini, the minor, the major or the grand. The value of the grand is typically several thousand pounds, so choose wisely!
88 Fortunes Developer - SG
There are really two developers behind the release of 88 Fortunes; Bally Technologies and their parent company, Scientific Gaming, who are more commonly known as SG. SG have expanded in the slot games market by acquiring other companies, and Bally are one of the oldest and best known they've ever acquired.
The history of Bally can be traced back to the early 20th century, when they were a toy manufacturer, best known for the creation of Ballyhoo, a wooden pinball game which gave them their name. Over the nearly 100 years of their existence, they've moved with both time and technology, evolving into a slot game manufacturer that gained a reputation for licensed products and tie-ins. The official slot games connected to Michael Jackson, Wonder Woman, Betty Boop and Playboy were all Bally creations.
In November 2014, Scientific Gaming completed their takeover of Bally Technologies; a deal worth a staggering $5.1bn. They added all of Bally's expertise to their own, and turned Bally into an in-house development team. In that respect, Bally are the same as Barcrest; another historical casino name who now work under the SG banner.
SG Gaming is now a huge company, comprising of over 500 full time staff split across offices in Manchester and London. They manufacture both hardware and software, combining terminals and content with systems and support, and in that way consider themselves to be a 'one stop shop' when it comes to online slots and physical slots to all of their customers.
Describing 88 Fortunes on their own website, SG Gaming say:-
"88 Fortunes is the perfect chance for players to test their luck! Featuring 10 Free Games that can be endlessly re-triggered. The game features the All Up game style, which gives players the chance to buy gold symbols to increase their winning opportunities. As player buy more symbols, they become eligible for more jackpots. This game is sure to spread fun and fortune to all players! "
It's a brief and to-the-point description, which doesn't give players much forewarning about the complexities of the extra features and the bonus rounds; but then we suppose that's where we come in with this review! 88 Fortunes won't be the perfect game for everybody; it's not as simple as more traditional online slots, and it edges its rewards closer to the tastes of high-rollers and those who really want to go chasing after large jackpots. On the other hand, that's exactly the kind of thrill a lot of players play for, and it's still possible to take good rewards from the game without increasing the stakes.
Related UK Slot Games
The mysticism of the Orient has long been a popular choice for slot developers. There are many ancient Chinese symbols and customs designed to encourage or attract luck, and so of course there's bound to be an appeal to both the people who make slot games, and the people who play them. There's also something to be said for playing a game that you feel like you might learn something from; after you've played 88 Fortunes for a while you'll certainly feel like you have a better grasp of Chinese symbols!

SG are yet to release a specific sequel or follow up game to 88 Fortunes, but they have released plenty of games that use the same theme. As they represent a collection of different developers brought together under one roof, they have a few variations on the theme, too. This list shouldn't be considered to be exhaustive, but it does take into account the better known or more popular games.
Fu Dao Le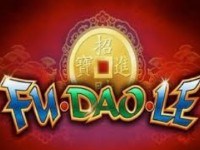 Of all the Oriental themed games that SG offer, this one is probably the closest to 88 Fortunes. It's also a Bally product, and some of the characters who appear around the reels are completely identical. With its 5x3 layout and 243 paylines, there's more in common than just the look of the game, too. Stylistically it doesn't go in quite as heavy with the Oriental theme, but the progressive jackpot and complex bonus rounds are as central to the gameplay here as they are in 88 Fortunes. This isn't a sequel, but in execution it's a sister game, and if you like one you'll almost certainly like the other. RTP in this game is 96%.
Emperor's Gold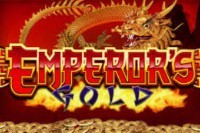 Here's SG Gaming's other major in-house developer Barcrest with their own take on the Oriental genre. In appearance and basic execution this is a much more simple game than 88 Fortunes; it's a 5x3 layout with 10 paylines and a much less elaborate graphical style. The game's layers of complexity come from the bonus features. The free spins are easy enough to work out, but it's the Big Bet that can make the biggest difference to the game. This bonus will be familiar to anyone who's played Barcrest's Rainbow Riches games; the more you're willing to stake, the more the game adjusts the reels to your favour. RTP is 94% up to 98%, depending on whether or not the Big Bet is used. Those who want a more laid back game than 88 Fortunes may enjoy this.
Dancing Drums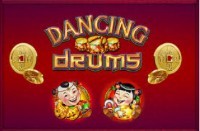 Back to Bally again, and here's another Oriental themed game that was released a year after 88 Fortunes, and again uses much of the same imagery. It's not a direct sequel, but it's a spiritual sequel. In a pattern we should be getting used to with Bally and Oriental games, there's a 5x3 layout, 243 paylines, access to a progressive jackpot and an innovative free spins round that can create as many as 7776 paylines, with extra reels involved. If that sounds complicated, it is! RTP is 96.09%.
Similar Slots to 88 Fortunes
Although SG Gaming's developments and acquisitions mean they have a significant number of Oriental themed games to offer, they're not alone in the market. Many other developers have also tried their hand at the theme, and we have some of the best of those games available to play here at UK Slot Games, too. Here are some of the highlights.
Cheng Gong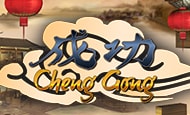 Eyecon are one of the largest slot developers anywhere in the world, and they certainly weren't going to be left out of the market. Their game, Cheng Gong, is a slick and classy looking online slot with nice graphical touches and an impressive four bonus features. The 5x3 reels offer 25 paylines, with an RTP of 95.30% and a maximum jackpot of 2500x the initial stake. This game is attractive to look at, easy to play, and may appeal to those who find the betting structure of 88 Fortunes to be too complex.
Dancing Dragon Spring Festival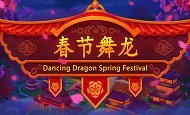 This is Playson's best known take on the theme, with vibrant colours and a big focus on fun, but a very simple game at its core. The layout is 5x3, there are 30 paylines, RTP is 95.79% and there are no bonus features at all. It's all about the spin of the reels. There is one extra thing to shoot for though; land the dragon symbol on every single position on the reels, and the payout is 5000x your stake! This is fun to look at and fun to play, but might be a little too simple for some.
5 Lions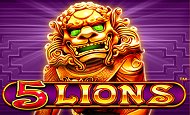 Pragmatic Play have their own Oriental themed game, and it's 5 Lions. Many of the symbols of the old Orient that are present in 88 Fortunes are also present here; as is the 5x3 layout and the 243 paylines. The game is comparatively simple, with only one bonus feature, but it's the kind of expansive free spins feature that Pragmatic Play are known for, allowing you to select your own number of spins and multiplier. RTP is 96.50%. This game is visually less impressive than 88 Fortune, but there's a lot of fun to be had with the free spins.
Gameplay On Mobile vs Laptop
88 Fortunes was released in 2016. The era of mobile gaming was well up and running by then, and so you'd expect a seamless transition from playing on a desktop or laptop to playing on a mobile or tablet device. Have SG gaming managed to pull it off?
The basic answer is "yes". Even though the game does admittedly look a little crowded on a smaller screen, that's mostly because of all the decoration around the reels. The playing area itself is perfectly crisp and clear, and there's nothing in the version you'll play on your computer that doesn't appear on the mobile version. This is a perfect translation of the game… as long as you hold your device in the landscape position when you're playing it.
This game will not load at all if you're holding your phone in the portrait position. You'll get a prompt telling you to turn your phone around if you wish to play the game. That's fine - it's certainly better than playing a substandard version of the game in portrait mode - but most developers at least try to provide a portrait version in order to provide for gamers who prefer to play that well.
We appreciate that most gamers play in landscape mode anyway, and so if you're one of them, you won't notice any difference whatsoever, and the conversion is perfect.
Latest 88 Fortunes News
SG Gaming are one of the bigger names in the slot development world, and so there's rarely any shortage of both mainstream and industry press coverage of the company's activities and latest releases. Even a few years down the line from its initial release, 88 Fortunes still gets mentioned on a regular basis.
InterGame, a website that reports on all the latest news in the gaming sector, noted that in 2018 SG Gaming had been invited to appear at the Australasian Gaming Expo; a sign of the company's growth in that part of the world. The company's strong portfolio of Oriental and Asian themed games was referred to specifically, and the first one to get a mention was 88 Fortunes, which was described as being one of the company's greatest successes.
Popular British tabloid newspaper the Sun occasionally reports on casino games and how to play them, and 88 Fortunes is one of them. The web version of the newspaper has compiled a player's guide to the game, although the article also contains inducements for readers to join their own casino. It should be noted that the Sun is a newspaper, not a specialist online slot website!
Zacks, an investment research website, was particularly impressed with the financial performance of SG Gaming during 2018. The company experienced exponential growth, and the strong retail performance of 88 Fortunes was specifically given as a reason why. When a game is apparently so integral to a company's financial performance, you can see why they'd be so proud of it. You can also imagine how many players have to play and love it for it to have so much of an effect.
Why Is UK Slot Games The Best Place To Play 88 Fortunes?
Thanks for taking the time out of your day to read our review of 88 Fortunes. We know that not every single player will fall in love with it, but those who enjoy a good free spins feature are bound to find something to love. Those of you who are high rollers and like a game of high stakes and high reward may find it's a good fit for your attitude to online slots, too. If this review has given you a flavour for the game, and you'd like to go ahead and play it, we'd love you to stay right here and play it with us on ukslotgames.com.
Not every online slot website is equal. There are some great ones out there, and some terrible ones too. We're of the opinion that we're one of the great ones, and here are the reasons why.
For a start, we have a hugely extensive range of slot games that the vast majority of websites could never hope to get near; we have over 600 popular slot games available for you play, and they're a carefully curated selection based on quality and fun. We have a range of different themes, and games of different difficulty, that should appeal to the new player and the experienced gamer alike. If you're bored of playing your usual slot game, there's always a new one for you to find on UK Slot Games.
Secondly, we don't force you to deposit money when you first sign up. Everybody is welcome to make an account, and you can then browse our entire catalog to find a game you really want to play before you hand over any money. 88 Fortunes is a fine place to start, but there's no reason to stop there! In fact, we do the opposite of forcing you to hand over money. When you sign up, you could win up to 500 free spins on our games just for doing so!
We like to keep giving you free spins, too. Every time you deposit £20 or more through our safe, secure PayPal processing method, you're eligible to win more free spins. On top of that, our players can receive up to 10% as a daily cash back incentive!
We're a friendly company who genuinely appreciates your custom, and want you to enjoy spending time with us. We're always looking for new ways to reward regular players and thank you for choosing us. A genuinely great product range with genuinely great incentives should mean happy customers; so in that way, you can consider it our job to make you happy. Come on in and let us show you!