This is going to be a pretty big statement, but we're pretty sure that there are very few UK slots game franchises as famous as Eyecon's Fluffy Favourites franchise. In fact, scrap that, we know there aren't any franchises as famous as this one. If you didn't get into online casino games thanks to at least one of the Fluffy Favourites games, then we'd bet good money that you've played one since. And who would have thought that an online slot based on super-cute, super-fluffy animals would have so much life in it? Well, there's no doubt that Eyecon were on to a winner with this cast of characters. And we've picked the 5 best Fluffy slots to play, right here on UK Slot Games. Onwards...
Fluffy Favourites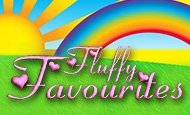 This is where it all started. Regardless of whether you're a total newbie or an absolute pro, you've heard of the original (and for some people, the best) Fluffy slot, Fluffy Favourites UK Mobile Slot. This is the first in Eyecon's most famous (and likely lucractive) franchise. Its cuteness may be deceptive, because these fluffy little critters make for big wins! It's a traditional 5 reel by 3 row set up, and there's a fairly standard 25 paylines.  And the selection of fluffy characters are nothing less than adorable...and profitable! The pink elephant is the wild symbol and he's there to double your win if he forms part of a winning combo. And don't forget the Toybox Pick feature, where you can pick fluffy fellas to earn a bonus that could be up to 100 times your original bet. This bonus feature always reminds us of playing those claw pick games at seaside arcades, except with a much more exciting win at the end of things! Despite its cute exterior, it's pretty high on the volatility scale so you're likely to get juicy wins on one of the most playable and popular games in the Eyecon catalogue.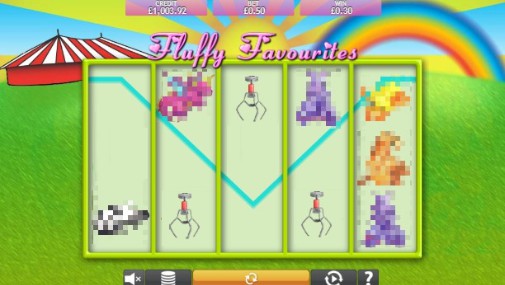 Fluffy Too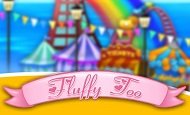 In at number 4 is Fluffy Too UK Casino Game, the sequel to its iconic Fluffy Favourites big sister. All your favourite fluffy characters are back and on good form for another cute, cuddly online slot - except this time we're off to the seaside! The seaside theme is also enhanced by the stalls, ice cream and roller coaster decorating the background, This one is a 5 reel, 3 row game also, and the standard 25 paylines are in play here also. You can play this from 25p per spin but your upper limit is pretty capped at a very pedestrian £12.50 per spin. However, you're blessed with a couple of really meaty extras to sink your teeth into. The Coin Pusher feature looks like a classic arcade version of the classic prize pick. And if you're lucky you could uncover bonuses of up to 100 times your stake. And don't forget the pink elephant. Land this little fella 3, 4 or 5 times and you can nab upt o 25 free spins! With an RTP of 95.3% and pretty high volatility, you'll be entertained and you'll be winning big. We really do like to be beside the seaside with this fluffy crew.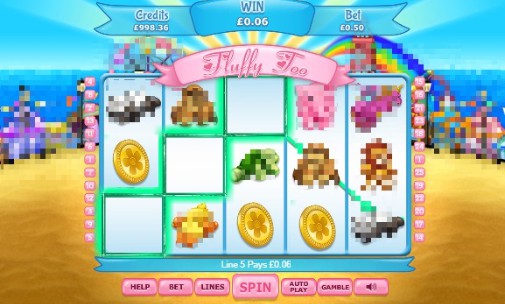 Fluffy in Space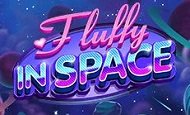 Prepare to go where no other online slot game player has ever gone before! The success of the Fluffy Favourites franchise has literally launched our favourite fluffy characters into the stratosphere with the next in the series - Fluffy in Space! Fluffy In Space Online Casino Game is a 5 reel, 3 row, 25 payline slot and is definitely a visual departure from the first 2, especially with the characters on the slot, which now includes space helmets and rockets as a part of our usual fluffy friends familiar get up! But let's get to the good stuff! Bets are the same, and range from 25p to £12.50 per spin, as per the other versions. The game has a very favourable RTP of 96.3% so the chances of a payout are pretty good, so there's no chance you'll be lost in space with this game! There's plenty of additional bonus features and free games that can be triggered during the main gameplay. You can trigger additional free games throughout, but not just one, or twice… you can trigger the free games up to 50 times. And that means up to 50 more chances to add to your winnings! The fluffy pink elephants are the key to the main bonus game. When you spin 3 pink elephants on reels 2, 3 and 4 you will reveal a bonus price that can pay anywhere up to 500 times your initial bet. Tasty!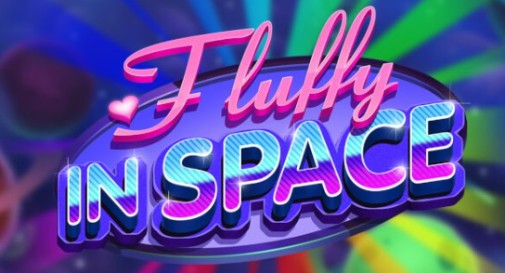 Fluffy Favourites Fairground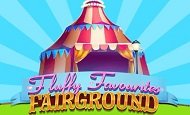 The Fluffy Fair is in town in this version of the game from Eyecon's mega-famous franchise. We don't doubt that you'll have seen Fluffy Favourites Fairground UK Slot UK online slot game floating around in your journeys around online casinos, but if you've not played it yet, what are you waiting for? All your favourite fluffy characters are back in force in this 5 reel, 3 row  game, boasting 25 paylines to boot! The RTP is 95.3% so you can expect to win fairly regularly, and the medium volatility means you'll have a balanced jackpot most times. Reliably mobile-optimised thanks to Eyecon's attention to detail, you can take your favourite fluffy fairground friends with you wherever you go! And since we're at the fair, there's a bonus game for you to enjoy too! Land 3 of the elephants - the game's scatter - and you will triple your prize! Three certainly is the magic number in the kingdom of the fluffies!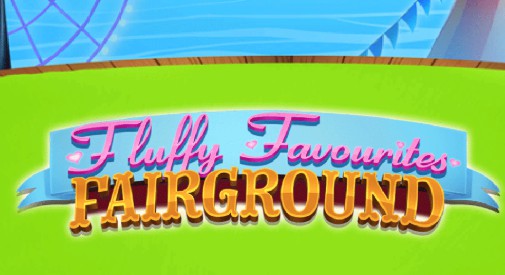 Fluffy Favourites Jackpot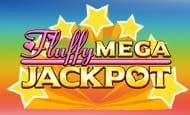 And in at number 1 comes probably the biggest twist in the fluffy favourites saga, and that's the jackpot version of the game. We love this version because it really offers something different and isn't just a reskin of the original. Fluffy Favourites Jackpot Online Slot remains a 5 reel slot with 25 paylines. Turtles, gorillas and rhinos all make an appearance as characters in this version, and it's just as beautifully designed as all the other Fluffy games and a treat to play on mobile, as you would expect from Eyecon. This is a progressive jackpot slot so you're constantly building the jackpot until you win it. Your winning builds up over the course of your spins until you hit a lucky spin and you get to scoop it all. Despite being a progressive jackpot game, there's still a few cheeky bonuses to enjoy. Most notably is the Toy Box game. Get 3 of the claw symbol and and you'll trigger the toy box feature. You're then invited to make selections which will reveal a series of multiplier. So the more claws the better! With an RTP of 89.9% you've got to be patient with this one, but thanks to that juicy jackpot and fun toy box feature, this is a worthy addition to the Fluffy franchise!