Rub a lamp, meet your mysterious new friend in a cloud of smoke and have your wildest desires come true…. No wait. It's not that kind of genie, it's game developer Genii (pronounced jee-nee-ahy, by the way. They've been in  the world of UK online slots for over 15 years now, so they've seen the whole industry go through major changes. But throughout it all they've been bringing players some of the most original, engaging and downright entertaining UK slots on the market. Interested in what they've got to offer? Look no further than this blog, in which we explore 5 of their greatest games that you can play right here on UK Online Slot Games.
Age of Spartans Spin 16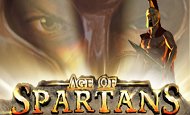 This. Is. Sparta! Fans of 300 - or Ancient Greek history for that matter - will be over the moon with Age of Spartans Spin 16 UK Slot. And online slot that takes inspiration from King Leonidas and this ancient Greek race of warriors and features their famed Spin 16 game mechanic. It's a 5 reel, 3 row slot with 30 paylines - all very well and good, but we know you've got questions about that Spin 16 thing. Let's get to it. It gives you the player the option to spin the reels in any direction you fancy. Around the reels you'll see little green arrows dotted around the reels. Whichever one you click will spin the reels in that direction. It doesn't end there though. There's also a multiplier in the shape of a big green arrow. It'll flash across the reels until it lands in the right place to trigger a multipler of up to 10 times your stake. You've also got King Leonidas smouldering behind his helmet acting as the wild and helping you to get more winning combos! It's got a great theme and an unusual twist thanks to the clever Spin 16 feature, and with an RTP of 94%, we think Age of Spartans is set to become as legendary as the ancient culture that inspired it.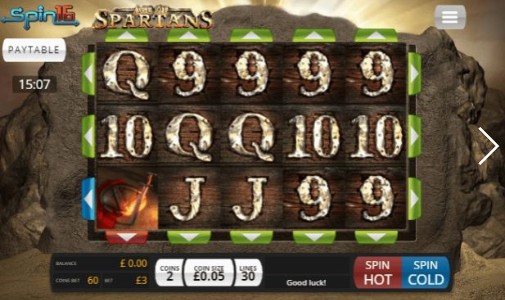 Age of Spartans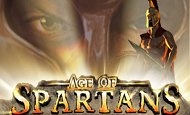 This. Is. Sparta...again! That's right in at number 4 is the original Age of Spartans UK Casino Game, which spawned the sequel above. Once again taking its cues from the anicent Spartan culture - along with the film 300 - we're taking another trip with this famed army from Genii. Age of Spartans has 5 rels and 3 slots and has a pretty low 9 paylines. If you want big, frequent wins, this will be a game that you'll have to have patience with. The reels are set in an almost biblical looking stone. And you've got a very dramatic soundtrack, spurring you on as you prepare to enter battle with these warriors. What this online slot lacks in paylines it makes up for with good quality bonus features. You can trigger free spins by landing 3 or more shields on the reels- which are the game's scatter. That will grant you 15 free spins and whatever you win on a free spin will be multiplied by 3. If you're a gambler by nature hen you have the option to gamble your wins, using the Gamble button at the bottom of the reels. The price for gambling? Doubling or quadrupling your win. BUT… as always there's a catch with a gamble, you could stand to lose it all. We do really love the Age of Spartans thanks to the gamble feature, as it takes a fairly standard online slot and ratchets up the tension and brings the wins. A delight!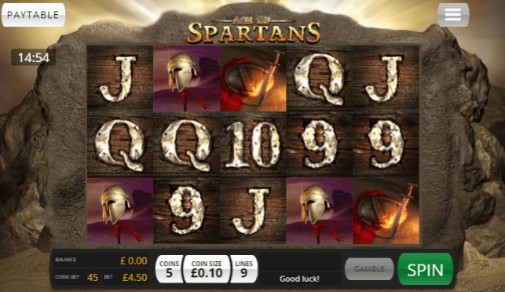 7 Chakras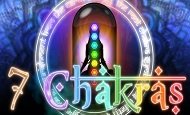 Breathe in through your nose, out through your mouth and try to connect with your sense of inner-calm and zen. Why? Well, 7 Chakras Online Slot Game from Genii is based on the Eastern philosophy of the chakras - energy centres that run through the body and when they're in balance all is well with the world! But never mind otherworldly calm - how do we win? Let's find out. 7 Chakras has 5 reels and 3 rows and totals at 49 paylines. You can play from a low of 49p through to a maximum of £61.25 per spin. They're oddly specific bet amounts, maybe those numbers have mystical properties too! But let's not get wrapped up in mysticism, let's look at the bonus features instead! This game is all about the free spins and you trigger the free spins with the scatter - the sacred lotus. Get 3 scatters and you'll get 1 free spin, 4 scatters will get you 3 free spins and finally 5 will nab you 5 free spins. But first you must choose a jewel from an animated lotus, which will award you a multiplier for whatever win you get from your free spins. Magical stuff. The graphics are really very beautiful in 7 Chakras, and pay tribute to its Eastern influences. The gentle, Indian music in the background adds to the calming atmosphere. If you want the strange mix of spiritual enlightenment mixed with excitement of free spins and multiplier this game's for you. It's so unusual it's hard not to fall in love with this one.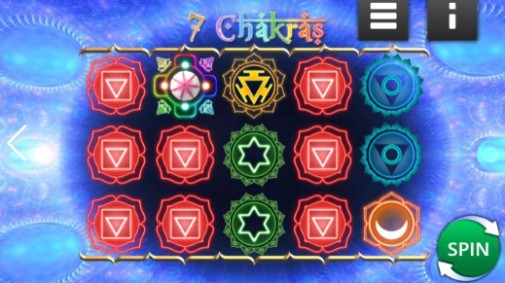 European Roulette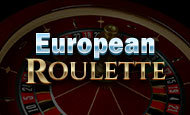 Find yourself in the glitz and glamour of Monte Carlo and you're sat at one of the hottest roulette tables in town. That's right, you're playing European Roulette Online Casino from Genii and it's all about this classic casino game, except this time you're in an online casino and you can play from the comfort of your own home. As soon as you load the game the wheel is spinning and you've also got the tradition roulette betting table. It's at this point we must mention the design and graphics, because they are honestly stunning. You can tell that a great deal of attention has been paid to making this feel as close to the real deal as possible and it pays off. You're playing with chips instead of coins and you can bet from 20p to £250, so Monte Carlo high-rollers are well catered for. Will it be red or black? The choice is yours, but we would highly recommend this timeless classic from Genii.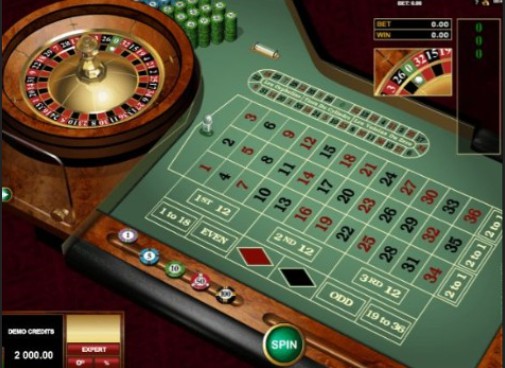 Aladdin's Loot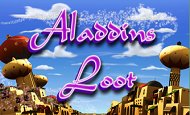 Online slot casinos are no strangers to the delights of Arabia. And Genii are no different. At number 1 in our list is Aladdin's Loot Online Slot, a game that takes a young and sprightly Aladdin as he travels on his magic flying carpet, in search of treasure and big wins for you. A cartoon style background featuring the famous magic carpet and the stunning sand dunes of the desert. There's 25 paylines and you can play from 25p up to a very safe £2.50, so the limits on this one are quite low. Disney fans will be thrilled as you'll find all your favourite characters, from Aladdin himself to his pet monkey, flying carpet and, of course, the magic lamp. And it's the magic lamp that you need to pay attention to, as this is the game's scatter and it triggers some lovely free spins. Depending on how many you land you'll get between 10 and 200 free spins. And to top it all off, you get a 2 times multiplier for any winning combos you land on a free spin. While its features may be basic, we do rather enjoy Aladdin's Loot for its lovely graphics and uncomplicated gameplay. It's a great interpretation of a classic online slot theme.